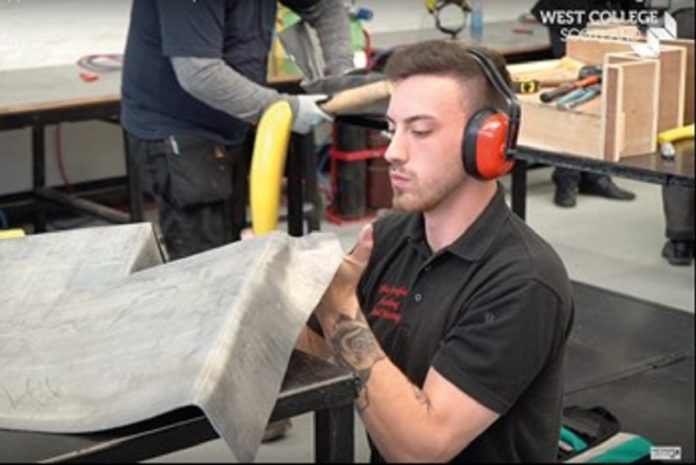 The annual SNIPEF SkillPLUMB apprentice competition is returning to West College Scotland's Paisley campus on June 21. The competition showcases the skills of plumbing apprentices from colleges and training centres across Scotland.
Up to 36 participants will compete in either the copper pipework competition or the lead work competition with four hours to complete a practical task that demonstrates their knowledge, technique and skill. Their completed work will be assessed and marked by a panel of technical experts.
A series of activities to support professional development and networking will run alongside the competition for lecturers and employers, including a chance to get up-to-date with the latest developments from leading manufacturers.
Fiona Hodgson, SNIPEF CEO, said: "We have consistently seen an extremely high standard of skill and competence demonstrated by Scottish apprentices. In 2018, we had five copper competitors go on to compete at the national competition in Birmingham with one taking the overall title. This is a reflection of the quality education and training apprentices receive from their lecturers and employers, as well as the dedication they themselves put into their studies.
"We are excited to return to West College Scotland for the 2019 SkillPLUMB competition and look forward to seeing the level of skill on display."
Tommy Campbell, head of construction and building services at West College Scotland, said: "West College Scotland are delighted to host this exciting competition for the second year in a row. This is a fantastic event for students, lecturers and employers providing a first class showcase of talent from across Scotland's colleges. We are eager to see what this year's competitors have to offer."