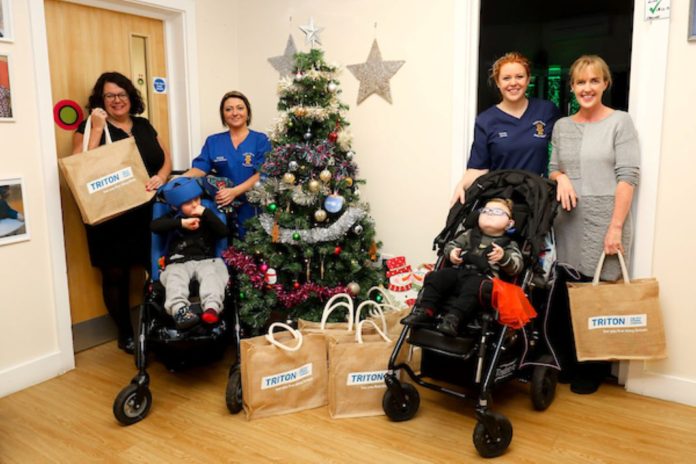 Triton Showers surprised staff at Zoe's Place Baby Hospice with Christmas gifts as a tribute to the work they do.
Presenting the presents to the hospice, Triton Showers marketing director Tina Simpson also attended a music therapy session, which the company has chosen to sponsor this year. Sessions are designed to help relieve stress as well as physical discomfort and have proved incredibly popular at the hospice.
She said: "The wonderful care and support provided by the team at Zoe's Place never ceases to amaze me, which is why we are so pleased to be able to give something back to the hard-working staff this Christmas time.
"We are proud sponsors of Zoë's Place Baby Hospice since 2017 and look forward to another 12 months of this special partnership."