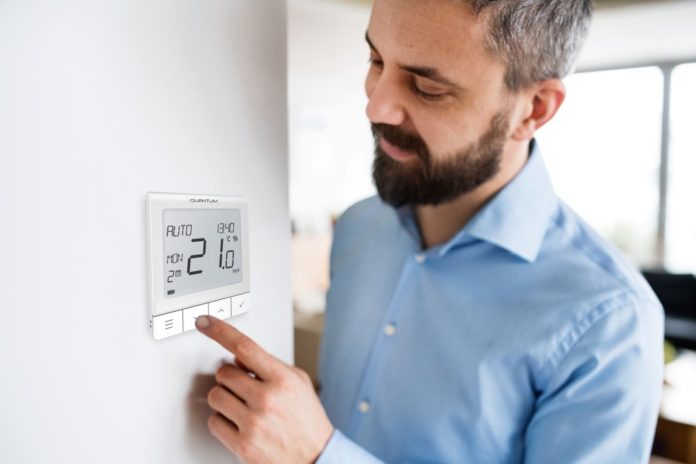 Salus has launched its new Quantum smart thermostat, complete with Lithium rechargeable battery, during a press event this week.
A version of the device will be sold through Wolseley stores nationwide plus underfloor heating suppliers.
"We want to deliver low cost energy to everybody," said Salus European managing director Dean Jepson.
He explained how the company, which has offices across Hong Kong, China and the US, files 250 patents for new technologies each year. Developments such as Quantum were kept in-house with "no need to outsource to anybody".
"We are using technology far in advance and everything is under one roof," Dean added.
The 10mm thick Quantum has a two-yearly rechargeable Lithium battery. After a decade this will also be replaced free of charge.
Quantum has also been designed to fit in with other Salus smart home innovations such as cardiac arrest monitoring and water quality sensors.
The new model also has an advanced wiring system unit for underfloor heating.