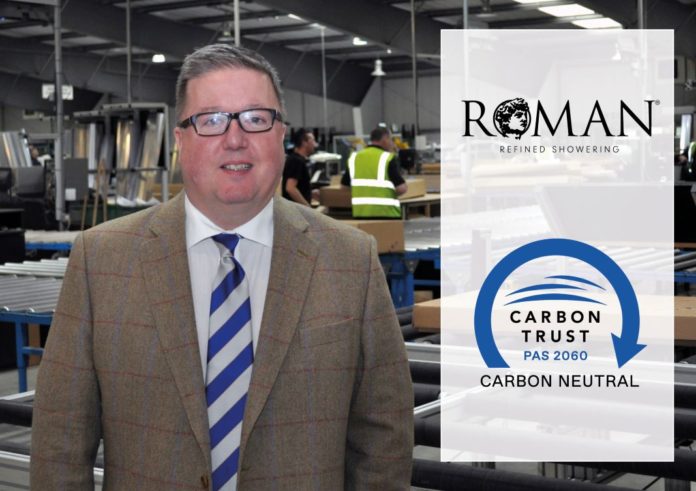 Shower enclosure manufacturer Roman has announced securing its carbon neutral certification from the Carbon Trust.
The process covers all operations and emissions from Roman's 400,000 square feet manufacturing site in Newton Aycliffe, County Durham, in addition to emissions from employee's commuting, business travel and the treatment of waste generated in own operations.
Achieving Carbon Neutral status has been a key objective for Roman over recent years, the company said.
David Osborne, CEO of Roman, pictured, said: "We are extremely proud to have achieved Carbon Neutral status. This is already extremely important for us in the hotel and project sector, increasingly so in housebuilding and will hopefully become ever more important in the retail sector. As the leading British manufacturer we give huge focus to sustainability and further breakthroughs will be coming over the next few years."