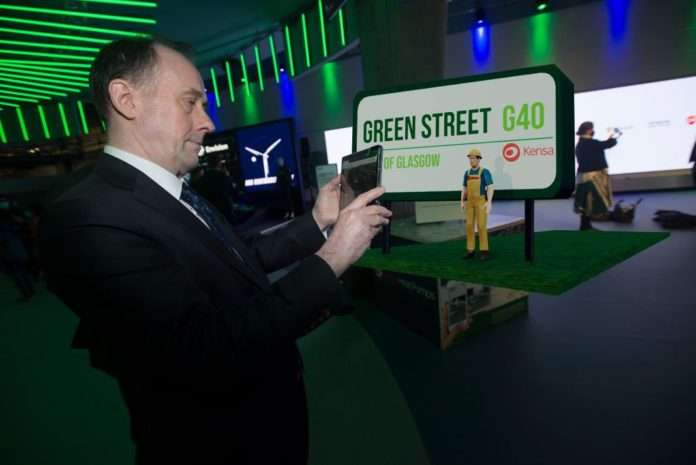 Energy and Climate Change Minister Lord Callanan has been taken on a virtual tour of a Glaswegian street powered entirely by ground source heat pumps from Kensa.
The British company championed replacing the UK's current gas grid with renewable heating during a Cities, Regions and Built Environment Day at COP26.
The government has pledged 600,000 new heat pumps will be installed every year by 2028 as part of a bid to phase out gas boilers and reduce household greenhouse gas emissions to net-zero by 2050.
Lord Callanan was also interested to hear that Kensa was installing ground source heat pumps back in his native North East, the company said, with several tower blocks in Newcastle benefiting from the pioneering approach. More than 2,600 properties are now heated using Kensa's innovative approach, from streets of houses to tower blocks.
James Standley, managing director of Kensa Heat Pumps, said: "It was great to be able to demonstrate our solution and show him the AR. Our virtual Green Street proves any street can be a Green Street, by showing how the ground beneath our feet can transform how we heat and power our homes and accelerate progress on climate change through the lowest carbon, cost and electrical grid compact solution."