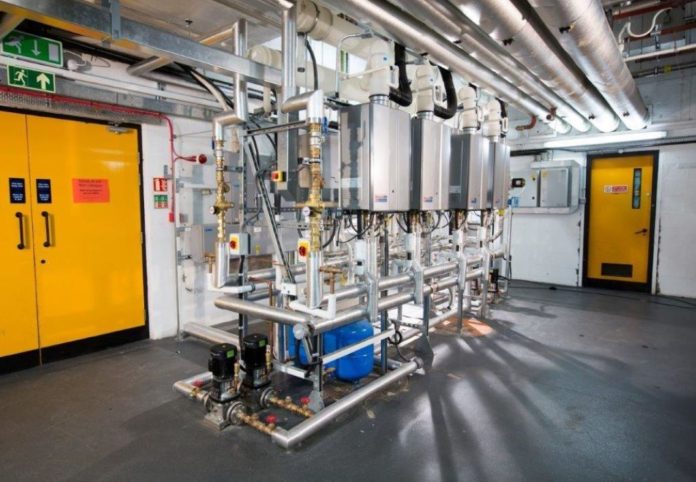 Rinnai has announced that after intense verification and testing on existing products, all its commercial units are ready now for hydrogen blends.
N Series units installed since 2019 are also included in futureproofing for the advent of decarbonisation, the company said.
Rinnai operations director Chris Goggin said: "This is a major announcement for our customers' installations whether current or planned – it simply means that you are future-proofed. It also means that if you have installed any one of the N Series range since December 2019 these models are also hydrogen ready.
"There are four models in the N Series range: the N1600i giving 954 litres per hour; the N1600e (external) also giving 954 litres per hour (at 50 degrees); the N1300i giving 775 litres per hour and the N1300e also giving 775 litres per hours of temperature- controlled water at 50 degrees. The two 1600s have load profiles of XXL and are water efficiency class A rated, while the 1300s are load profile XL and are also water efficiency class A rated.'
"Decarbonisation is the goal for all of us, but it won't be achieved by a single product type or energy vector. There will be the requirement for different energy sources whether that be hydrogen, electric or district heat, all will be required to achieve widespread decarbonisation."
Hydrogen has already been successfully supplied to the Keele University campus in the Midlands. HyDeploy, the first project in the UK to blend hydrogen into a natural gas network, began the trial in October 2019 with a 20% blend to 100 homes and 30 university buildings. During the trial customers at Keele used hydrogen blended gas safely in their homes and without the need to make any changes to their existing appliances, a Rinnai statement noted.