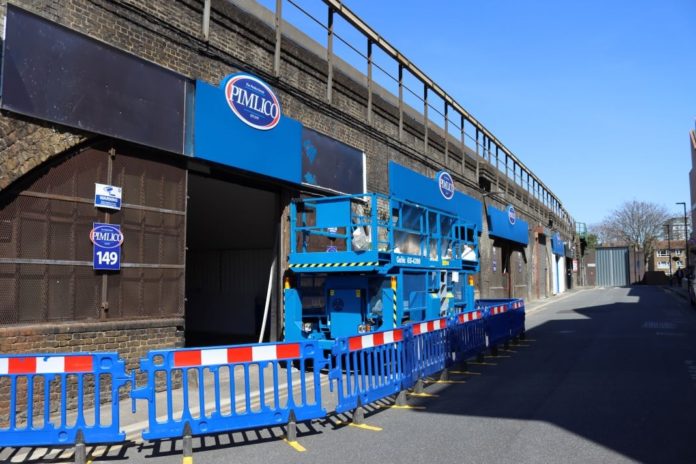 Pimlico has announced it is preparing for growth by expanding its premises in central London.
The company has acquired five additional railway arches and a service yard in Newport Street, Lambeth, creating an additional 15,000 square feet for its campus of buildings.
The properties, close to its extensive headquarters and neighbouring buildings, will provide extra workshop and equipment storage space, as well as new vehicle detailing and wrapping bays for its iconic fleet of more than 250 vans, trucks and cars.
In addition, the new premises will also be used to provide additional staff car parking to enable them to travel into work while supporting social distancing guidelines, a statement said.
The addition of the new premises takes Pimlico's campus to more than 75,000 square feet.
Charlie Mullins, founder of Pimlico, said: "It is important to stay focused and as positive as possible during this challenging period, and this includes looking to the future so we can continue to provide the best possible service for our customers. Expanding our campus of buildings is creating important additional capacity to support our operations, our people and our fleet of vehicles. 
"We have grown consistently over the past 40 years and have a strong and robust business that is resilient and able to meet the challenges of our changing society and economy. This expansion is a clear signal of our confidence to maintain and grow our position in our market through the provision of expert and professional service to homes and businesses across London."