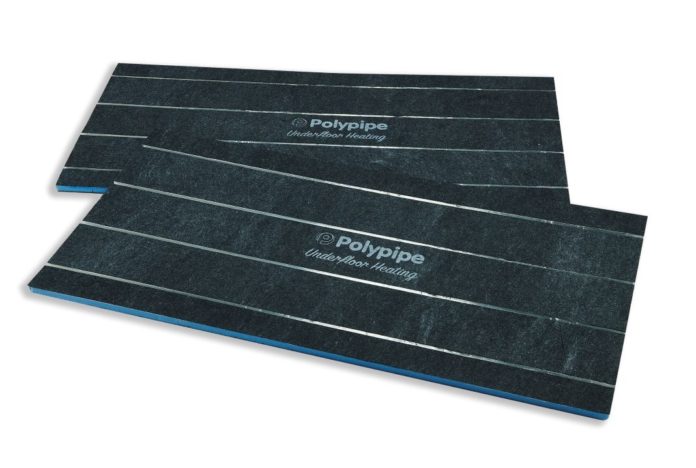 Polypipe has introduced a new Overlay Plus system eight times lighter than the standard gypsum board currently used.
The Overlay Plus is 1.2kg compared to 10kg per board, saving time and space for more efficiency in energy-consumption for customers.
Overlay systems have remained similar for around 15 years, the company said.
With the new boards there is no need for any power tools, as a Stanley knife is enough to cut the flooring to shape. This also means less dust and mess produced during installation and tiles can be fitted directly on top of the Overlay Plus boards.
The new Overlay Plus boards are larger in area and thanks to an insulation core and aluminium lining have been shown to increase performance by 10%, the Doncaster-based firm said.
Giles Coombes, Polypipe Underfloor heating product manager, said: "The underfloor heating market is growing exponentially as householders realise how efficient the systems can be. We believe that it will increase even more in the next year and want to make sure installers can take advantage of the increase in demand.
"Polypipe is continually striving to overcome the issues faced by installers and, with this market-leading innovation, we believe we have done it again."