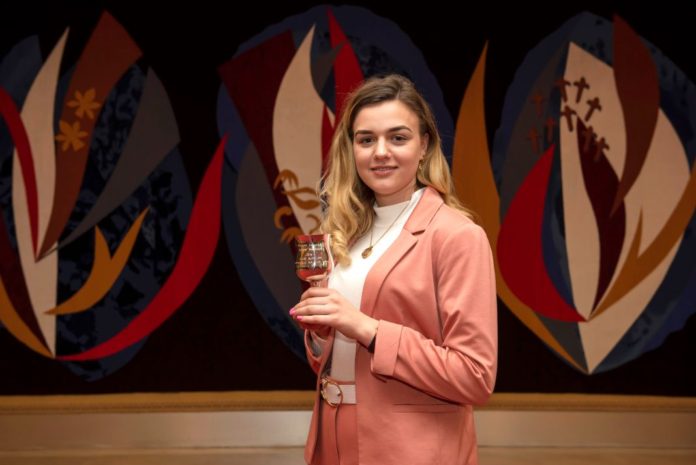 An apprentice working at the Hinckley branch of the plumbing and heating supplier Pochin has won a prestigious new award.
Gina Bennett was nominated by the Builders' Merchants Federation (BMF) as the winner of the Trade Supplier Apprentice of the Year award.
Gina, who arrived as a new apprentice at Pochin a year ago, received the award during the annual City & Awards Lunch in London held by the Worshipful Company of Builders' Merchants
Gina, who studied at Hinckley Academy and then Leicester College, said: "I knew I wanted to be an apprentice but not in an office role, I wanted to be meeting and working with lots of people.
"The year has flown by. I love everyone I work with and that includes our customers. At Pochin we develop great relationships with our customers as we see them so often.
"There is still a lot to learn – Pochin stocks so many different products and parts – but when my apprenticeship finishes in a few months I hope Pochin will want to keep me on.
"It was a Monday morning when I was told I had won the award, which was a great way to start a working week. It was a massive surprise."