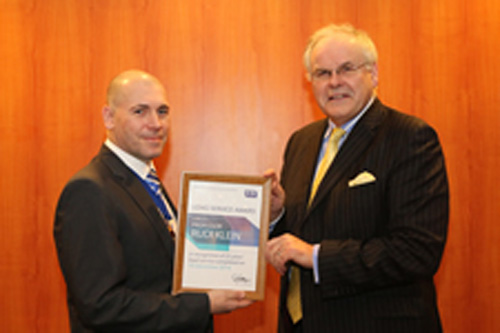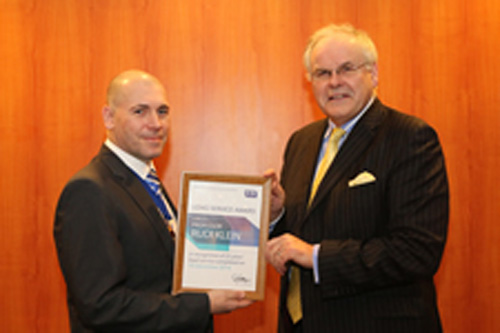 On October 29, plumbing and heating industry bodies as well as those with a vested interest in reform joined APHC at the House of Lords, Westminster to address the important issue of Building Regulations enforcement. With the plumbing and heating industry constituting one of the most regulated areas of construction, APHC organised the summit with the aim of reviewing the current position on the enforcement of building regulations and establishing a range of key priorities to bring about change in this area to benefit plumbing and heating installers.
Proceedings commenced with a consideration of the current position of the enforcement of building regulations, with APHC's John Thompson emphasising that the purpose of the meeting was to improve current standards rather than to replace those already existing. With the need to improve the enforcement process in mind, the delegates considered whether or not inspectors have the required background knowledge to enforce regulations and also whether systems were in place to inform customers about a rogue trader as a route to enforcement.
Delegates then moved on to discuss whether or not an appetite for change to building regulations exists within government. They determined that from a political perspective it requires the industry to present a strong case for change, responding to the question of whether it was easier to wilfully ignore regulations in order to win work. John Thompson highlighted the issue of the interpretation and understanding of regulations, coupled with the lack of enforcement supporting regulations, suggesting that whilst installers usually have the best of intentions, pressures are constantly on bona fide installers to have to compete against contractors pricing for works that are often bending the rules. He went on to say that feedback on current trends indicates that this situation is worsening rather than improving.
The Westminster summit also included a presentation by Professor Rudi Klein, CEO of the highly influential Specialist Engineering Contractors' (SEC) Group of which APHC is a member organisation. After presenting a case for the refinement of enforcement policy, Professor Klein went on to pose several key questions to be considered in achieving this goal. Raising the issue of the high cost of enforcement faced by businesses as a result of the many different competence schemes, Professor Klein asked whether one single scheme could be the key to effective enforcement and whether responsibility for enforcement should be removed from Local Authorities in favour of creating one national enforcement agency. Considering the issue of finding effective deterrents for non-compliance, Professor Klein asked whether responsible authorities should be placed under greater pressure to deliver on enforcement of regulations and suggested that there needed to be more high profile enforcement cases. He concluded his presentation with the suggestion of joining forces with the electrical industry, which faces similar problems and has recently carried out research, in combatting issues regarding enforcement.
John Thompson, chief executive at APHC, said: "The meeting held at Westminster on Building Regulations generated some highly constructive discussion, which made it clear that we are not about reducing standards but improving on the delivery of current standards. In moving forward we need to be solution focused in considering key issues such as the mandate for competence schemes, appropriate punishments for non-compliance and how to get the regulations properly enforced. We will now prepare a plan of action prior to another meeting in early December with key plumbing & heating bodies, where with their support we will move this work onto the next stage."