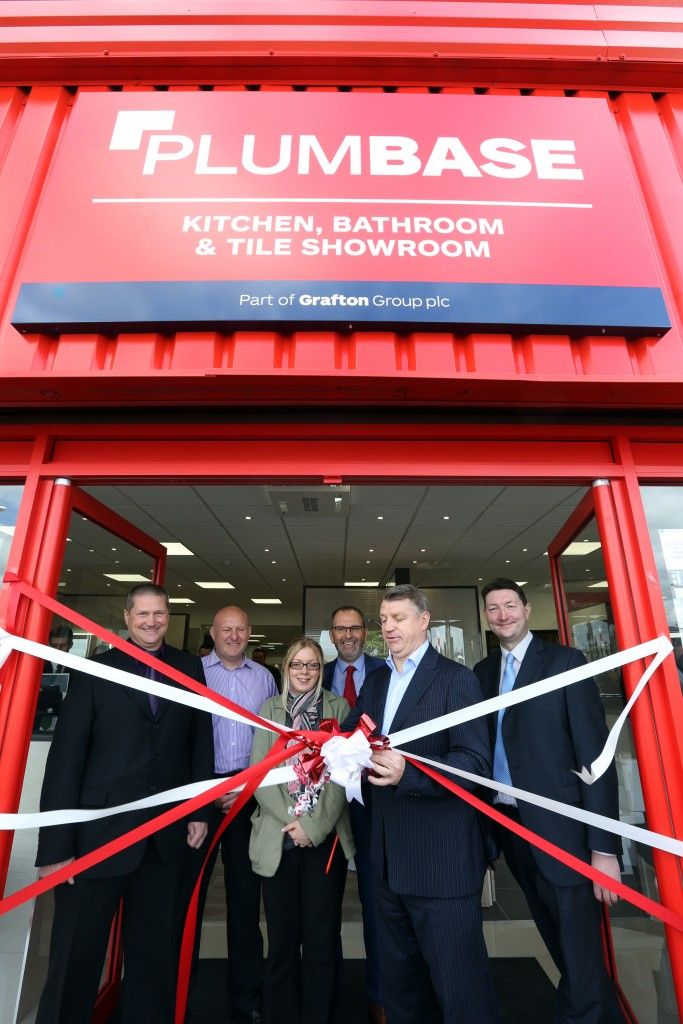 Sunderland AFC legend, Marco Gabbiadini, unveiled a new showroom for Plumbase, marking the first of several new concepts due to roll out across the UK this year.
Builders, plumbers and electricians took part in the official opening in Hendon, Sunderland, with giveaways and special offers. The former Sunderland striker signed autographs for fans, while local manufacturers provided advice.
Plumbase is part of Grafton Merchanting GB and the new 2,000ft2 showroom shares a site with complementary merchants, Buildbase, Hirebase and Electricbase.
The new showroom is a collaboration of Plumbase expertise with northern manufacturers. The concept is designed to encourage the trade to take their customers, so they can choose for themselves from the vast range of kitchens and bathrooms showcased.
The highlight of the new showroom is a fully working kitchen, specially designed to offer cookery demonstrations with the latest steam ovens, induction hobs and Quooker boiling water tap. It is complemented by a range of designs and accessories, so customers can mix and match to suit their own taste and style. There is also a wide collection of bathrooms, wet rooms and showers, including one of the latest gadgets that enables music to be played through the bath or shower area from a mobile device.
Newly appointed showroom manager, Crystal Harland, said: "The new showroom is beautifully designed with a separate entrance, so tradespeople can be confident in bringing their customers to what has essentially been a merchant site. It means that customers can choose for themselves what they want for their home.
"Consumers are also welcome on their own, and we can offer design services and home visits as well as introduce them to a reliable local builder or plumber. We have around 30 different bathroom and kitchen displays, so whether you're looking for country cottage or modern minimalist, we will have something for you."
Andrew Arnold, Grafton merchanting's divisional showroom manager for the north and Scotland, was part of the showroom design team. He said: "Our Sunderland operation is testament to the breadth of products, expertise and knowledge we can bring the local trade, all in one convenient location. We have used local companies and suppliers to support the showroom where possible. All backed by the buying power and know-how of one of the UK's biggest merchant groups."