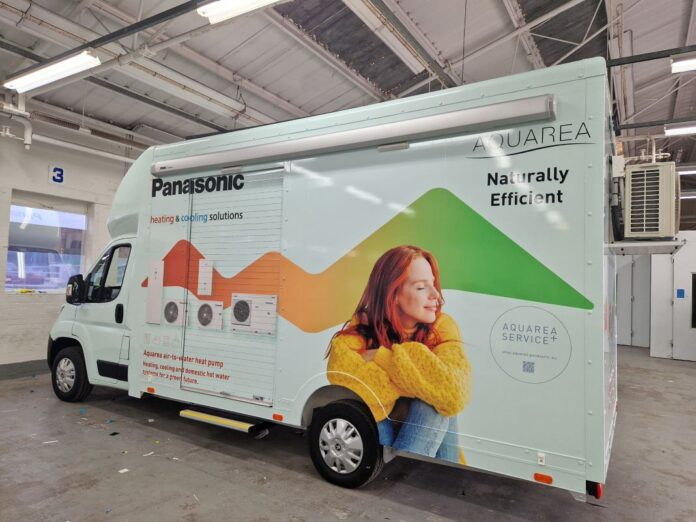 Panasonic's new mobile training unit will be travelling around the UK and Ireland over the coming months.
This van will be used to demonstrate and raise awareness of Panasonic's Aquarea Heat Pumps for both residential and commercial use.
Technical experts will be available on hand to provide in-depth technical knowledge for building professionals, interested homeowners and the wider supply chain, the company said.
Visitors will also be able to experience how the Panasonic kit integrates with the Wiser home heating system to create a fully smart solution.
Richard Bishop, head of marketing for Panasonic, said: "The new Panasonic Product Van provides an opportunity for us to talk directly with customers to educate and show working models to showcase and to help demystify some of the myths to help consumers and installers to more fully understand the technology and the benefits of heat pumps. Interest is high from installers looking to learn more about installing air source heat pumps, and this initiative provides a great way for us to reach those more remote locations with a mobile demo and training unit."