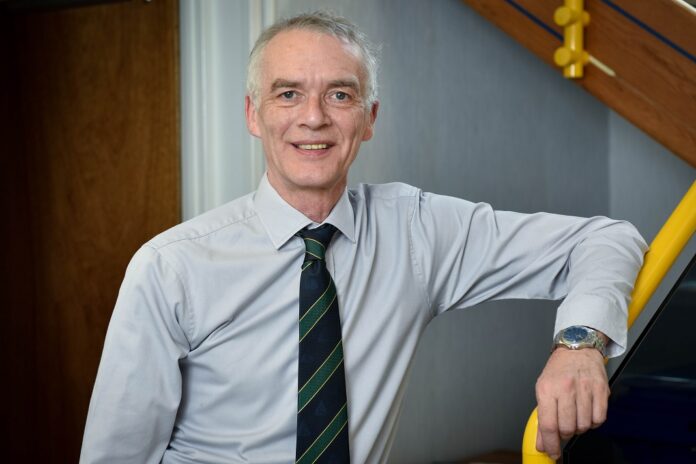 The Department for Energy Security and Net Zero has announced details of a new Heat Pump Training Grant to increase the number of heat pump installers. The grant, which is available in England, is to provide trainees with a discount or rebate of up to £500.
The scheme is expected to launch in Spring 2023, following the conclusion of the Home Decarbonisation Skills Training Competition. The grant budget is £5m which could help train 10,000 heat pump installers, according to a statement.
David Knipe, training manager at OFTEC, said: "We welcome this additional funding to support the training of thousands more heat pump installers. This significant investment sends a clear signal that the technology has an important role to play in our transition to low carbon heating and a net zero future. OFTEC is fully committed to the rollout of heat pumps in suitable properties and this grant will support technicians who enrol on OFTEC's courses through our networking of training centres.
"We've seen a noticeable increase in installers on our courses following our participation in the Home Decarbonisation Skills Training competition, which demonstrates there is a healthy appetite amongst technicians to diversify into new technologies. This new grant scheme will provide a welcome boost to the growing heat pump market, and a further opportunity for technicians to future-proof their business, as we expect to see a significant shift in the way we heat our homes and businesses over the coming years.
"As the heat pump industry continues to develop we must ensure we maintain high standards through our training infrastructure to deliver the best outcomes for consumers. This new government scheme is an important step forward in achieving this ambition."
OFTEC offers a range of heat pump courses and technicians who successfully complete the courses can apply for MCS certification to install heat pumps through government schemes such as the Home Upgrade Grant or Boiler Upgrade Scheme. They will also be able to self-certify their own installations as being compliant with building regulations.