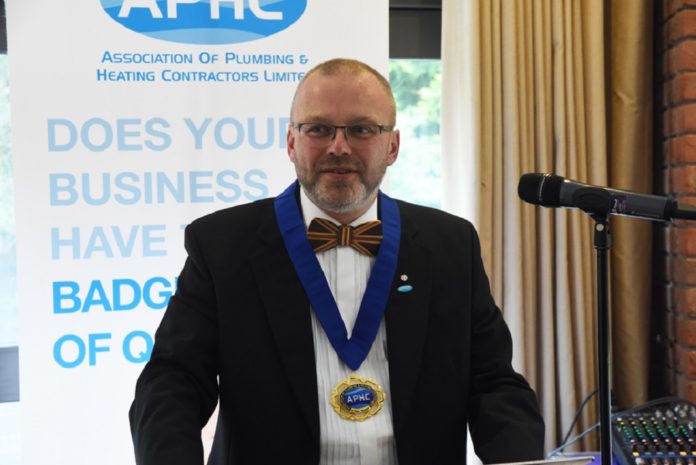 In his inaugural speech as the president of APHC, Richard Perrins spoke about the reasons why he believes installers and manufacturers should be members.
Speaking at the APHC president's dinner, he opened his speech by thanking the APHC board of directors and members for the support shown towards his presidency.
He added: "This year, in my industry ambassador role, I will champion the merits of APHC membership for plumbers, heating engineers, industry manufacturers and industry suppliers.
"APHC membership can reassure customers regarding professionalism, it can assist with complying with building regulations and water regulations, we have collective lobbying power to influence change and collective buying power to offer discounts on products and services, and we facilitate industry discussion, offer training and provide training rewards to assist with raising industry standards."