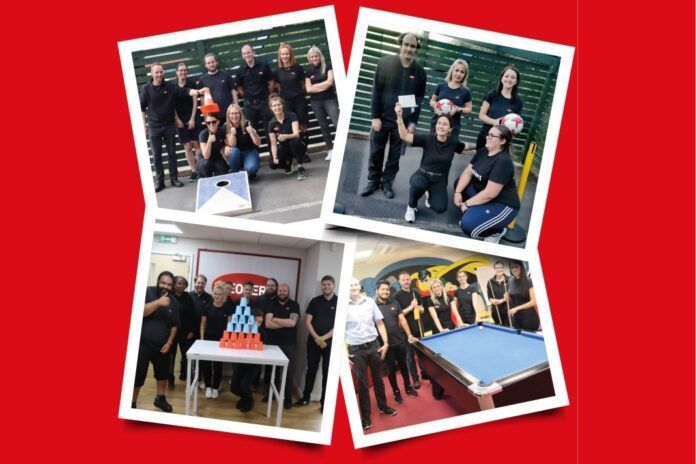 Staff at Neoperl UK in Malvern have been taking part in a Neolympic event for the past five weeks, playing a game a week with teammates from all departments across the company.
The event was the idea of the company's Value Ambassadors. All staff based on the Malvern site were invited to join, and teams were created combining staff from different departments and shifts. There were five games played over the course of five weeks including football, speed pool, netball goals, Pyramid Cup challenge and cornhole.
Mike Burton, operational site director at Neoperl UK, said: "Although these were sporting events, we learned so much more. It was a great teamwork exercise where everyone had an input and encouraged each other, albeit through tears of laughter sometimes. It was an initiative that we believe will improve communication significantly throughout the business.
"We found that by placing people in teams that they did not work with daily, encouraged everyone to communicate. From rounding up the team to attend on time to working out the best way to play, to cheering and encouraging their teammates on and the feedback from staff was all very positive indeed."
At the end of the event an awards ceremony was held, and everyone received a medal and collage of pictures from the event.