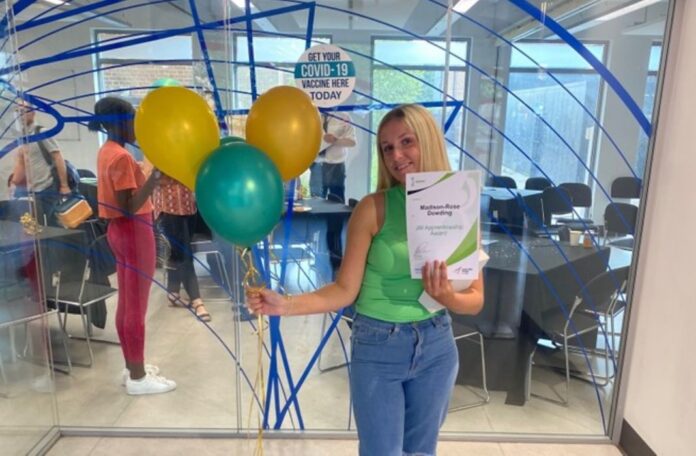 As National Apprenticeship Week (February 6-12) begins, Baxi UK has highlighted the progress that must be made to encourage more young people into the industry.
Creating an appealing and accessible pathway into engineering for the next generation of heating professionals will be key to ensuring the gap is closed. Apprenticeships, either with manufacturers or through the network of heating engineers in the UK, are critical according to the company.
Karen Boswell, managing director of Baxi UK and Ireland, said: "We know that low carbon technologies like heat pumps, heat networks, hybrid systems and hydrogen appliances will all be needed to decarbonise heat in the UK. Yet what happens if there is no one to research, develop, manufacture and, crucially, install and maintain the systems into the future?
"Our current population of heating engineers is said to have an average age of over 50, so it's clear that a younger talent pool is needed to sustain the industry's future and keep up with customer demand. Apprenticeships with attractive wages and opportunities to develop into a long, rewarding career in such a dynamic sector need to be highlighted to school leavers. Beyond that there must be support for taking on apprentices for installers across the UK to give the engineering students the hands-on experience they need to qualify."
Baxi currently employs 37 apprentices across different parts of its business. It has also provided support for Baxi Approved Installers to take on apprentices and continues to partner with colleges across the UK to support budding installers.
Karen added: "We recognise that inspiring the heating and engineering apprentices of the future needs to start at a very early age, with support from parents, teachers and even lecturers along the way. If policymakers and businesses can join forces in supporting the next generation throughout qualification and into successful careers, that will put us in a much stronger position to decarbonise heat. With a raft of exciting technologies in development, there has never been a better time to attract the younger generation to the heating industry."