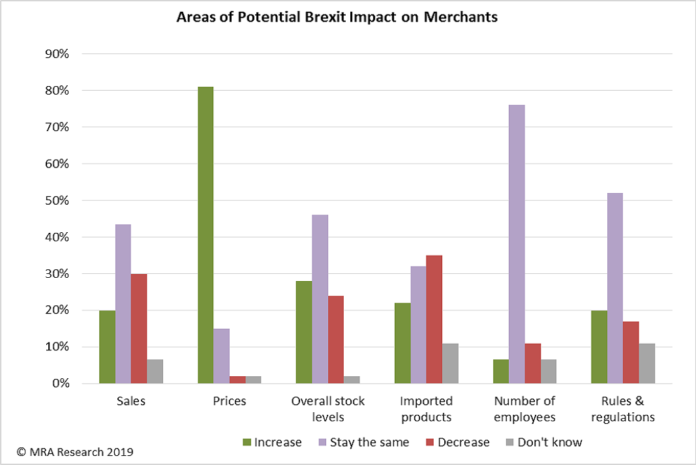 More than 40% of merchants think Brexit will be bad for the building industry, according to latest research findings.
MRA Research embarked on a survey asking merchants, suppliers and other construction industry stakeholders about their views on Brexit.
The merchant survey showed that the largest share of merchants thought Brexit wouldn't make much difference to the UK. However, a third thought it would be either bad or very bad for the UK, and almost 60% of all respondents commented separately that although there may be a slight dip in the short term as a result of leaving, the UK would be fine in the medium and long term.
Reviewing the potential impact on the building industry, 41% of merchants surveyed thought that Brexit would be bad or very bad for the sector, compared to 17% who said it would be good or very good for the building industry.
Respondents were also asked more specifically about changes they expected to see in the next 12 months – as a result of Brexit – in sales, prices, stock levels and other issues.
Mike Rigby, who started MRA Research over 25 years ago, said: "What clearly stands out from the survey is that over 80% of merchants expect prices to increase in the next year as a result of Brexit, while only 2% think they will decrease. But perhaps the most striking finding is that while 41% of merchants expect leaving the EU will cause an initial dip in confidence, most merchants expect building to continue as before, and do not see any major changes to their business in the long run."