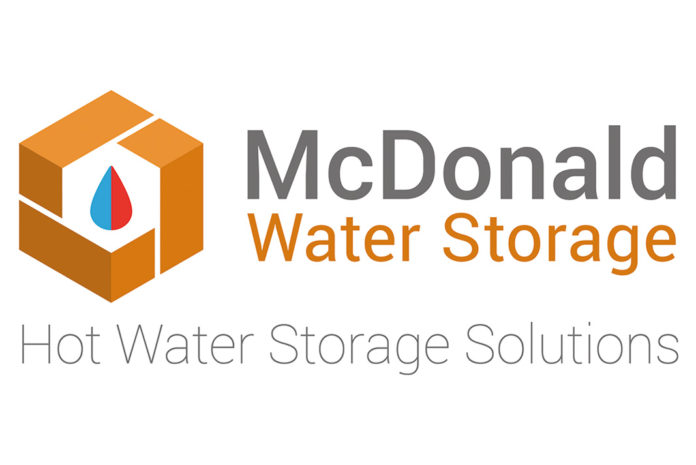 McDonald Engineers UK has unveiled ambitious growth plans, as it aims to double in size within five years and sees the company change its name to McDonald Water Storage.
Jason Hobson, previously managing director of Gledhill, has been appointed as divisional director, responsible for building a new English Division ensuring that the product and infrastructure is in place to meet customer requirements for today's replacements and future market requirements.
The family owned, and managed business was originally established in the 1940s as an engineering company, manufacturing a wider variety of products. However, for the last 30+ years, the company has focused on the innovative design and manufacture of superior quality, copper hot water storage solutions, for both domestic and commercial applications.
Managing director, Jamie Stewart, said: "Our name has served us well over the years, however, we wanted to create a contemporary brand, which clearly demonstrates what we do, but which retained the heritage from over 70 years of manufacturing excellence. By rebranding as McDonald Water Storage, this continues the company heritage, but more clearly states what we do."
"We are already recognised as a company that supplies widely throughout the UK. However, with a number of companies withdrawing their copper cylinders and bespoke manufacturing solutions, we believe we can achieve significant growth by filling this void and developing our customer base from there."