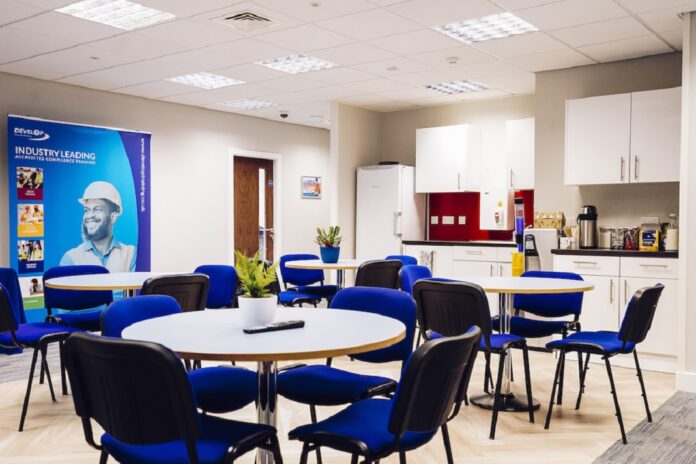 Develop Training has officially opened the doors to its newest training centre in Swindon, with the mayor of Swindon attending the opening to carry out the ribbon cutting ceremony.
More centres are set to be opening in Birmingham, Ashford, Norfolk and Brentwood, and both the York and Derby centres are undergoing extensive refurbishment. According to representatives of Develop training, all of its centres are purpose-built and set out to recreate real-life working environments.
Councillor Abdul Amin, mayor of Swindon, said: "It is fantastic to see such a top-class facility in Swindon, it is a privilege to be able to officially open the centre and gain a greater understanding of the courses provided by Develop, who have operated in the area for over 10 years.
"Having this new state-of-the-art centre will create many new opportunities and I wish the whole team at Develop the best of luck for the future."
John Kerr, managing director at Develop Training, added: "The continued investment in our people, equipment, premises and resources have ensured we maintain growth and continue to expand our nationwide training provision throughout 2022 and beyond. We are really looking forward to seeing our customers enjoy the benefits of our latest new centre in Swindon.
"Our new centre in Swindon will mean that even more courses are now made available to our customers, including gas training, multi utility, water waste networks and our new confined spaces offering. This is an exciting time for Develop Training and we are committed to ensuring we're able to offer training of the highest quality in locations that are convenient for our clients."