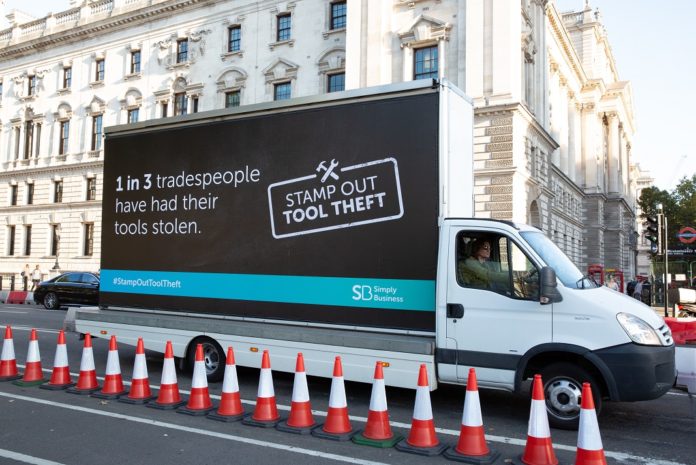 More than half of the UK's plumbing workforce have fallen victim to tool theft, according to new research by Direct Line – Business.
Sixty five per cent of roofers have had their tools stolen, with electricians, 58% and plumbers, 55%, following closely behind.
Young tradespeople were most likely to have left tools in their vehicle overnight frequently, in 54% of cases, and fell victim to tool theft most often. The figure stood at 68% for 18-34-year-olds.
Despite the threat, only a quarter had a specific insurance policy which protects their tools kept in their vehicle overnight.
Jonny McHugh, SME business manager at Direct Line, said: "Tool theft is an ongoing problem for tradespeople up and down the country – with a majority of roofers, electricians, plumbers and carpenters having had their tools stolen. With so many leaving their equipment in their vans at the end of a busy day, overnight theft from vehicles is a particular threat.
"At Direct Line, we know the impact of tool theft can be devastating, and we're committed to giving tradespeople the protection they need to enable them to do what they do best. We offer a range of flexible insurance cover options allowing tradespeople to build a policy which covers their specific insurance needs, whether that's cover for during the day at work or tools locked in a van overnight."