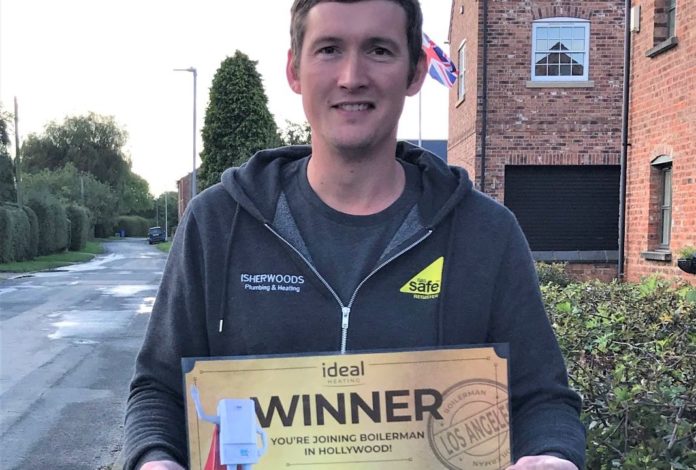 Ideal Heating has announced the winner of its 'Boiler Man goes to Hollywood' initiative as Lloyd Isherwood, a self-employed plumbing and heating engineer based in Selby.
The prize is a trip to Hollywood for two people, complete with flights, accommodation, park passes and film studio tours, inspired by Boiler Man's starring role in Ideal's movie-inspired 'Heartwarming Moments' marketing campaign last year.
Installers were entered into a draw every time they registered the installation of a Logic Max boiler on Ideal's Installer Connect portal between January and June 2020.
Jo Shepherd, chief marketing officer at Ideal Heating, said: "We're thrilled for Lloyd and his wife – after a year when so many of us have cancelled holidays, birthdays and other special events, they've now got the trip of a lifetime to look forward to.
"Our installer partners are so important to us – that's why we offer promotions like this to thank them for their loyalty. Ultimately, everything we do is designed to help installers provide the best possible products and service to their customers, which will help drive recommendations and repeat custom in the future."
Lloyd said: "I'm absolutely delighted – I had to put my phone on loudspeaker so everyone could hear Jon tell me what I'd won. I always fit Ideal boilers and it has certainly paid off for me now."
Installers can continue to register installs to bank points towards their passport for the Ideal Heating Premier Club trip to Las Vegas in 2021.