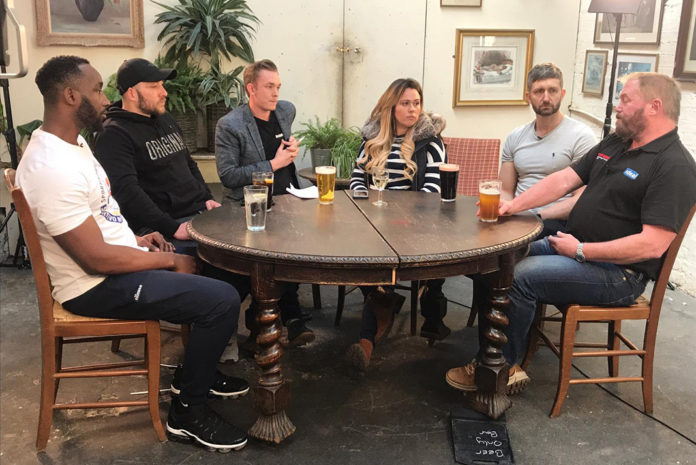 Hep2O, the UK's leading plastic push-fit plumbing manufacturer, has revealed the findings of new research into the plumbing profession, which promises to stimulate further conversation about the future of the industry.
Hep2O invited top industry advocates including Pb Plumber, Andy Cam, Mr London Plumber, Wayne Bettess and Heather Clark to attend a roundtable at the Water Poet in Shoreditch, London, to discuss the biggest challenges and opportunities facing the sector. The company then turned to the wider industry and carried out a survey to get plumbers' thoughts on the state on the trade based on the themes identified by the industry influencers.
With almost 400 industry professionals participating in the survey, over half (54%) identified lack of skilled workers as the biggest threat facing the plumbing industry. A further 39% suggested the greatest challenge was lack of consumer expenditure in this current tumultuous economy.
However, despite these challenges it appears the plumbing community remains positive about the prospects for the sector. 42% of plumbers think that the next 12 months are going to be better than last year. Respondents suggested the biggest contributing factor of this is the increase in residential property development (40%) and the advancement of smart technology (26%).
Likewise, many plumbing professionals are still passionate about their industry, with 79% recommending plumbing as a future career. Indeed, there is an enormous body of evidence to suggest that plumbing is the career of choice for many young people, thanks to an abundance of work and high job satisfaction.
At the roundtable event, attendees provided advice on how to thrive and succeed in the trade. A common thread in terms of the best piece of advice they'd give for people starting out is to learn as much as you can from other trade professionals and to never be afraid to ask lots of questions.
The industry advocates highlighted the importance of social media as an enabler of conversation between experienced plumbers and those new to the trade. The roundtable attendees also agreed that determination, perseverance and openness to try new things are key to a successful career in plumbing.
"It's no surprise that the skills shortage remains a significant concern in the industry and our survey only reinforces how large scale the problem still is," commented Karen Stables, marketing manager, Wavin Hep2O. "Here at Hep2O, we actively work with key colleges and students to educate them on the benefits the trade as a career path. Collaboration will be key for us an industry to tackle the problem effectively."