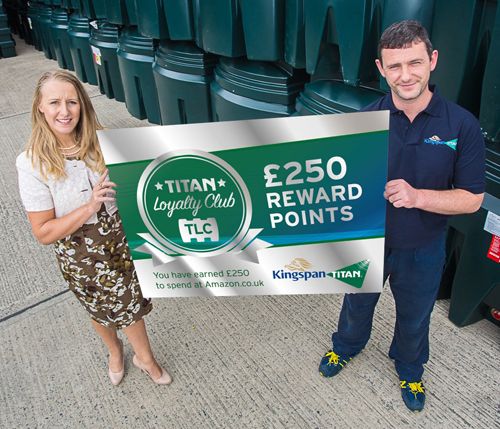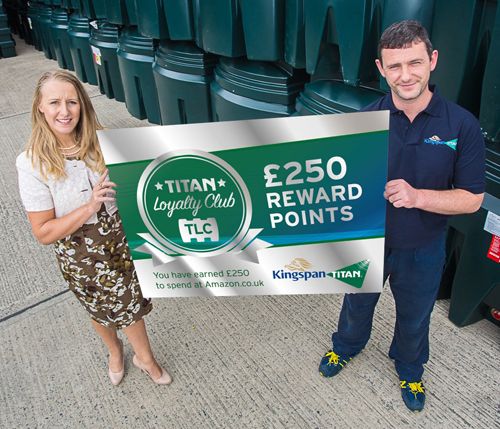 Kingspan Titan has launched a loyalty club offering a range of exclusive rewards to installers every time they buy one of the company's oil tanks.
Installers who purchase a Kingspan Titan oil storage tank will be invited to join the Titan Loyalty Club, and will be in-line to receive some great incentives. Members are awarded points for every purchase. These are converted into Amazon E-gift certificates which can be spent on whatever they want. There are other benefits to membership too, including up to date industry news, a regular newsletter, and access to useful administrative and business-related materials such as simple guarantee registrations and digital benchmark forms.
Melanie Talbot, marketing manager, Environmental Storage, said: "This is an exciting initiative for us. We want to give unrivalled customer service and training support, while also recognising and rewarding Titan's loyal installers. The Titan Loyalty Club will offer industry intelligence and assistance, along with a thank you too.
"We're getting a lot of interest and feedback already, the benefits are proving popular with customers and it's very easy to sign up.
"When you buy a Titan oil tank you can become a member simply by registering your details online and completing the guarantee form for each tank you install."