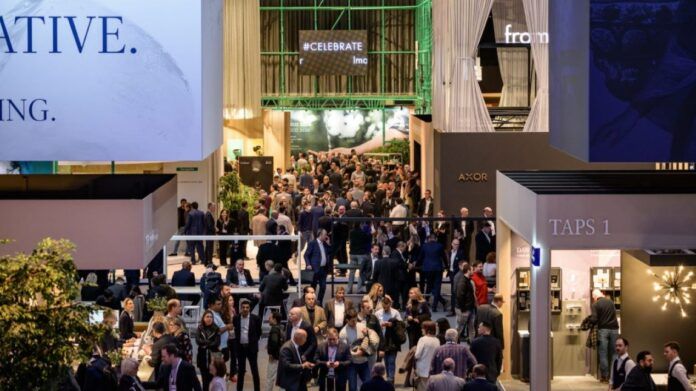 Global heating and plumbing trade exhibition ISH made an impressive comeback at Messe Frankfurt last week.
The international sanitary, heating and air-conditioning technology industry gathered for five days of the fair from 13 to 17 March.
In total, 153,734 visitors from 154 countries returned – after a four-year break due to the pandemic.
Wolfgang Marzin, chairman of the board of management of Messe Frankfurt, said: "ISH more than fulfilled the expectations of our customers and came at just the right time to meet the challenges of our time such as climate protection and security of supply. The industry presented tangible solutions for the current political requirements, so that the installing trade, as the strongest visitor group, also benefited."
At the opening of the trade fair, the German federal minister for housing, urban development and construction Klara Geywitz pleaded for sensible transitional periods, social cushioning and openness to technology when implementing the heating transition.
Overall, 2,025 exhibitors from 54 countries covered the entire Frankfurt exhibition grounds, which covers around 50 football pitches in total.
As an important component of the energy transition, heat pumps, wood as an energy source and alternative forms of storage were of particular importance in Frankfurt. Further topics of interest were the shortage of skilled workers in the sanitary, heating and air-conditioning trade and demographic change, which calls for bathrooms that are suitable for the elderly and those in need of care.
According to a Messe Frankfurt survey, 52% of its visitors expect the economic situation in the industry to improve.
ISH 2023 is complemented by a digital extension, which is open until 30 April 2023. Here, among other content, recordings of the lectures from the supporting programme are available on-demand.
The next ISH will take place from 17 – 21 March 2025.
See more coverage from the show in upcoming issues of HPM magazine.