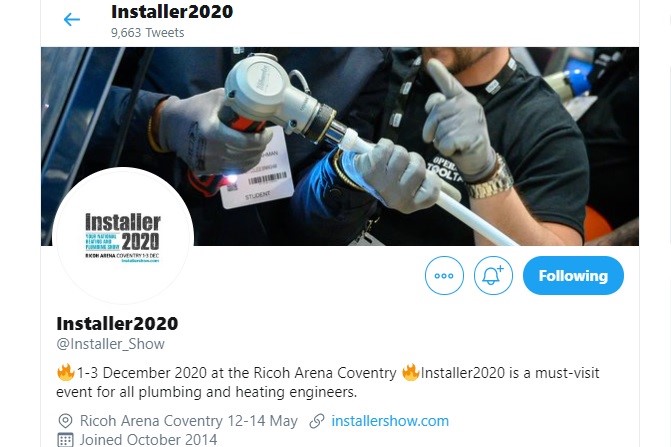 In light of the mounting severity and uncertainty surrounding COVID-19, Installer2020 has been postponed.
The event, which was scheduled to take place between 12 and 14 May, will now take place at The Ricoh Arena, Coventry from 1-3 December.
Organisers said: "Our policy has always been guided by government and Public Health England advice, and the advice on large gatherings is now obvious to us.
"The well-being of our visitors, exhibitors and staff is our top priority, so we hope you will agree that postponement is the sensible thing to do."