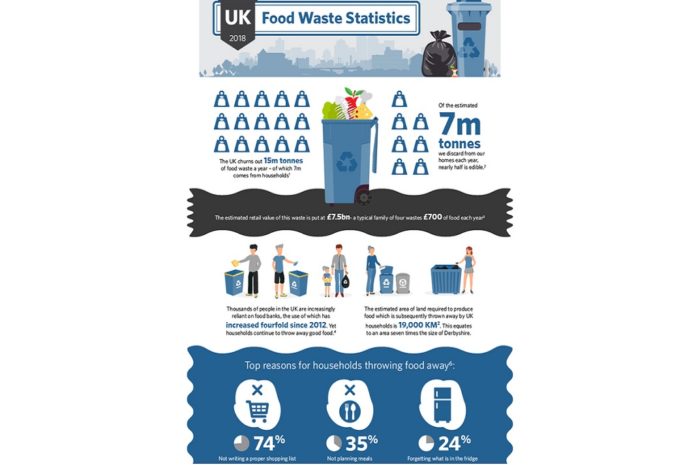 InSinkErator has created an infographic to highlight the shocking amount of food that is being wasted, in an effort to change consumer behaviours and attitudes towards throwing edible food into the bin.
The infographic illustrates how much food is thrown away; the reasons for households discarding the food, and the emissions generated from food waste at landfill. The UK churns out 15 million tonnes of food waste a year with seven million tonnes generated by households. Of the estimated seven million tonnes of food discarded by homes every year nearly half of it is still edible. 74% of households admitted to throwing food away due to the lack of a proper shopping list, while 24% had forgotten what was in their fridge.
Anne Kaarlela, marketing communications manager, Europe and Russia InSinkErator, says: "We hope this infographic will have a lasting impact on consumers and encourage households to take the necessary steps to reduce the amount of food waste that ends up in the bin and finally landfill. As we now prepare more food at home, from scratch, we are left with a larger proportion of inedible food waste, and therefore it is important that people start making changes to help, such as installing a food waste disposer."
InSinkErator is an active campaigner in encouraging the disposal of food waste sustainably and advises composting wherever possible. Where this option is not possible, however, an InSinkErator food waste disposer is the ideal alternative for diverting food waste from ending up in landfill and it also helps to reduce greenhouse gases and the household's carbon footprint.