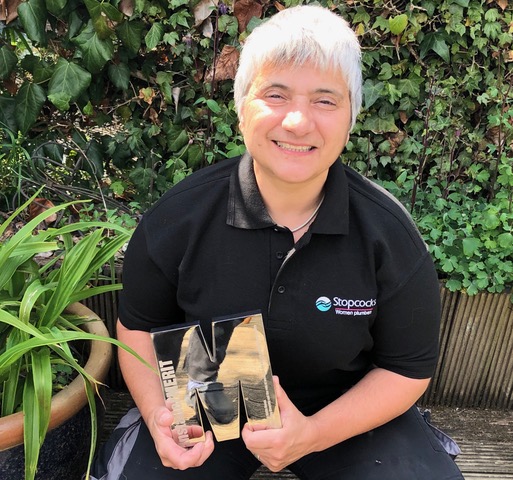 Specialist wetroom manufacturer Impey will join the over 100 female installers at the Women Installers Together conference on July 4. Organised by Stopcocks Women Plumbers, the event encourages a celebration of women in the plumbing and gas engineering professions.
For the third year running, the Women Installers Together Conference will take place at the Building Centre, Fitzrovia, London. With a clear focus on improving access and conditions for women plumbers and gas engineers, the event has been conceived to inspire and motivate women in the industry. With increasing numbers of women considering the professions founder Hattie Hasan and her team are keen to raise awareness of the career path and establish a firm and equal footing for female installers.
The event incorporates a variety of opportunities for the attendees including a talk from motivational guest speaker Maggie Alphonsi MBE – England rugby player and TV sports commentator. Plus, round table discussions, a variety of networking opportunities, and a meet and greet with members of the plumbing media.
The attendees can also gain expert knowledge from a selection of handpicked industry sponsors, including the technical team from Impey, who will be sharing details of current training opportunities and new product developments within the wetroom sector.
Hattie Hasan, owner of Stopcocks Women Plumbers, said: 'We're delighted so many sponsors of the WIT Conference are now becoming regulars. Their continued support means so much to us.
'Great companies like Impey are showing their support year on year. Through the support, the conference and the excellent media coverage the industry is really changing, recognising what a great asset women plumbers are as we move forward together.'
Shaun Hunt, Impey's technical manager said: 'We are very pleased to be supporting the 2019 Women Installers Together conference. We found last year's event to be refreshing and incredibly positive; the delegates were enthusiastic and forward thinking and gave us a real insight into the achievements of today's women installers. We are very much looking forward to meeting the 2019 attendees.'