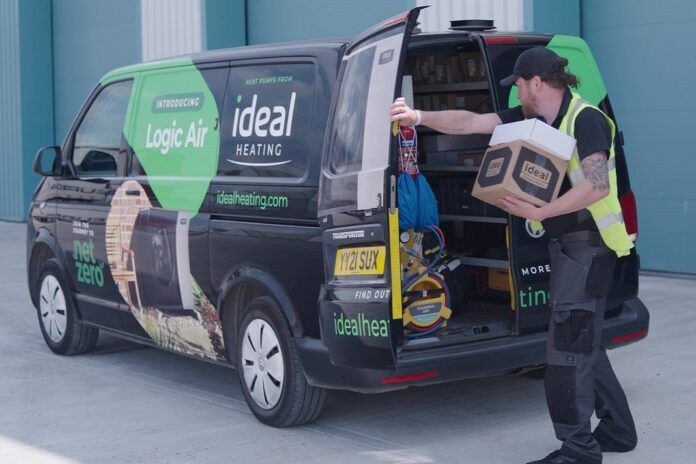 Ideal Heating has re-launched its One More Max promotion after it received positive reviews from installers.
One More Max gives installers the chance to earn cash bonuses and prizes for fitting one more Ideal Logic Max or Vogue Max boiler than they did during the same period last year.
The promotion applies to members of Ideal Heating's Connect Loyalty scheme, and covers both Logic Max and Vogue Max boilers, with a bonus worth £300 up for grabs.
One More Max will return from October 1 until December 31, after the successful previous promotion which ran earlier this year.
For example, if an installer registered five Logic Max or Vogue Max products between October 1 and December 31 2022, they can claim an extra £300 worth of loyalty points by installing six between that time period.
The £300 worth of points can either be loaded onto a Mastercard for installers to spend as they like, or used to claim prizes including iPads, workwear, tools and equipment, and business support packages.
Luke Pykett, head of marketing at Ideal Heating, said: "We launched our One More Max promotion earlier this year because we wanted to do something to reward installers for their loyalty and long-standing support.
"Since its launch, installers have been telling us how much they loved the promotion and how much they benefitted from it.
"It seemed only right that we bring back One More Max for another three months, so even more installers can claim their bonus. It will also support them in the expensive run-up to Christmas."
Installers must be a member of the Connect platform to be eligible for the One More Max promotion, a company statement added.