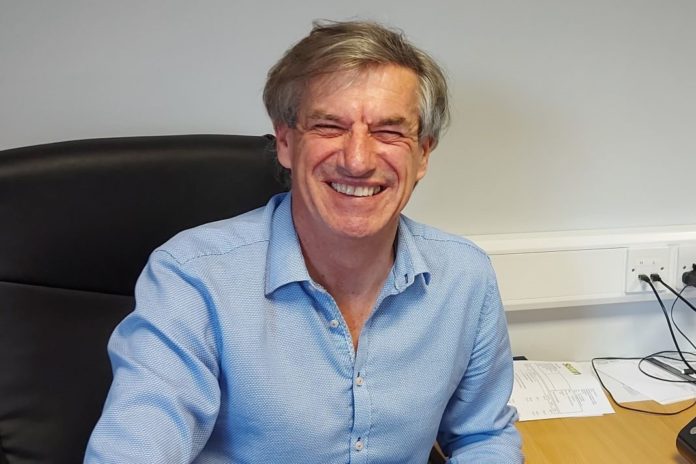 As part of our Greener Living campaign to champion sustainable heating and plumbing solutions, HPM interviewed Secon MD Kevin Carling.
Does the government have the right approach towards decarbonisation to make Net Zero a realistic possibility?
The idea of decarbonisation to net zero is a good idea but it is the implementation of achieving this target that needs to be considered carefully. We have seen that the Green Homes Grant, whilst in principle was a good idea in the short term, has been an administrative nightmare and has been very difficult for installers to work within. Many installations are subsidy driven and it would be good to move away from the dependence on subsidies to more technology and environmental focus. The decision to not install gas networks into new-build properties from 2025 is also encouraging, and we are already seeing this being implemented for individual and smaller developments.
The challenge for the government is to get support from all areas, developers, homeowners, landlords, installers and suppliers, but the guidance needs to be clear and potential loopholes removed, providing clarity of what is required and expected in all areas.
From your experience do installers have a high regard for the environmental choices they make?
A growing number of installers have high regard for their environmental choices and will offer their clients solutions that deliver efficiency and reduce carbon footprint. However, we are a nation of gas boiler 'lovers' installing over 1,000,000 a year, and in this industry, environmental issues are rarely considered. A large part of the gas boiler market are combi boilers and is driven primarily by the client's hot water requirement, meaning most boilers installed are oversized for instantaneous heating. The majority of the time these boilers are operating inefficiently, but with mains gas being so cheap, homeowners don't see or understand this. Ultimately, this means very few people who have a mains gas boiler are aware of the difference that efficiencies can make. Still, if you ask people who have LPG or oil-fired systems then the conversations are very different.
If we want to change this, education is the key for both homeowners and installers. People need to make choices based on efficiency, just as people buying cars look at miles per gallon.
We need to encourage installers to be more aware of system efficiency and become involved in the renewable industry to meet future demand. There needs to be a clear route for training, and like the Gas Safe scheme, training, qualifications and accreditations that are industry standard to ensure qualified engineers are installing the technology. This requires a lot of coordination from industry bodies, colleges and other stakeholders alike, but has to be driven by government policy.
Are we seeing consumers seek out greener products and get on board with the Green Industrial Revolution?
There is a growing interest from consumers, primarily driven by the subsidy and grant schemes, but we are starting to see an increasing number of end-users who are genuinely interested in renewable technologies. Again, education is the key, there is so much information, and in some cases misinformation, available on the internet that causes confusion about the application of renewable technologies. We need to provide clear and concise information to the end-user to help them understand the basics of the available systems and what they can expect when they have a system installed. Simple things like operating temperatures, equipment size, carbon reduction, and more importantly, understanding efficiency and operating costs. Then the installer can hopefully supplement this with more detailed information based on a correctly designed system.
What will heating and plumbing systems look like by 2050 and how will this sector compare to others in its efforts?
We should see a trend of installing smaller capacity systems. The need for heating should continually reduce with the construction of more thermally efficient buildings. New-build properties are starting to work towards Passive House standards, and heating loads are getting down to around 3kW for an 80sqm house. The significant change will have to be how to manage the reduction and dependency on gas and primarily on combination boilers. Heat pumps can work effectively on new-build and refurbishment, but the biggest challenge is the transition to new technologies in current housing stock properties.  These buildings generally have higher heat demands in less thermally efficient buildings.
We continuously witness renewable product evolution with a drive to refrigerants with lower environmental impacts, products with lower noise levels, higher operating temperatures and better efficiencies. We now need to train the engineers to work with the technology.
Another challenge is the national infrastructure. With the government drive towards heat pumps and electric cars, the current infrastructure could not cope with the demand if we all switched tomorrow. Therefore, the next five years will be vital in laying out a roadmap of how we achieve this change. At the moment, we receive policy and snippets of what the government will do, but to achieve all of this, it needs to be a coordinated effort from many different organisations and bodies. The challenge of changing the mindset of an industry and consumers, who are used to 'traditional' technologies and methods, is going to be a significant hurdle, so there can be no blurred lines to this, and the regulations can only be driven from the top, clarity is key.
Read more on the Greener Living campaign in April's issue of HPM.