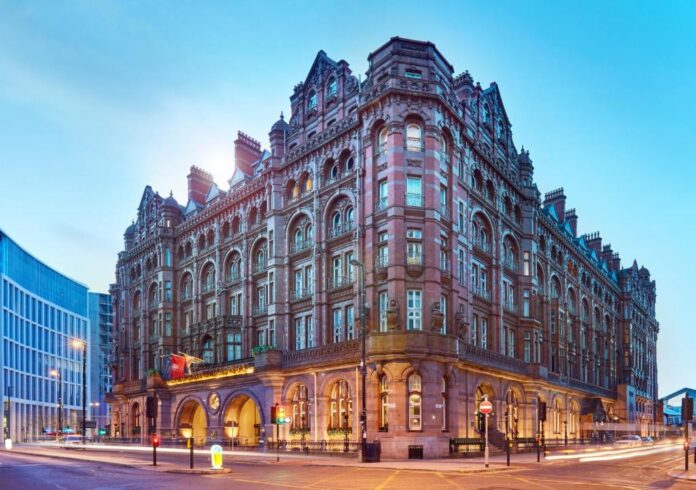 Heating & Plumbing Monthly has announced plans to bring installers and industry together for the all-new HPM Awards.
The HPM Awards ceremony will be hosted on the afternoon of 22 September at the Midland Hotel, pictured, with the window for entries open and available here
In acknowledgment of the exceptional work plumbing and heating engineers carry out across a vast range of categories, the HPM Awards has been created in recognition of excellence right across the trade.
Our expert events organising team here at Mark Allen Group is offering the perfect opportunity for you to show us your best work and results.
Installers are at the heart of the awards categories, with the opportunity to share case studies and testimonials linked to specific product groups, including successful boiler, bathroom, heat pump and underfloor heating projects.
Moreover, the HPM Awards will be open to the very best employers, communicators, suppliers, training providers, mentors and apprentices – as we bring together all the elements needed for a healthy and thriving trade.
A description of all our categories can be found in the latest edition of HPM magazine, and all the awards categories can be found at the following web address:
www.hpmawards.co.uk/hpmawards2023/en/page/categories-2023
HOW DOES IT WORK?

You can enter yourself or an esteemed colleague for one or more of the 12 HPM Awards categories by simply visiting the website.
The online entry process, available at www.hpmawards.co.uk and open until 9 June, has been streamlined to save you time. The system is mobile optimised and can be revisited as many times as you like.
Our judges, from across industry, trade associations and training organisations, will use a combination of personal accounts, examples and references to reach their final conclusions.
Shortlisted entries will then join us at Manchester's magnificent Midland Hotel for September's awards ceremony. We would like to express huge gratitude to sponsors Hansgrohe, Resideo and NIBE Energy Systems for supporting this fresh and exciting spectacle.
There is every reason to head online and enter your ideal category if you also feel now is the time to share your talents and achievements with us, showcase best practice and win recognition among your peers.
We look forward to meeting you in Manchester, but in the meantime find out more here: