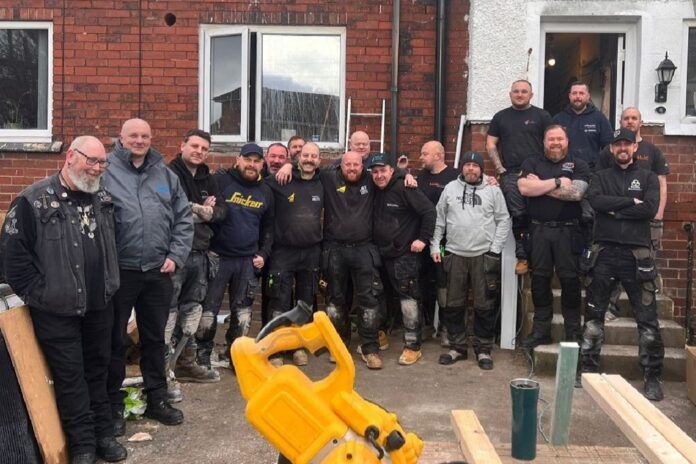 Grant Gundelfinger, Heating Installer Awards national winner 2021, gathered a team of expert installers and esteemed brands to help a local man rebuild his heating system after his house was severely damaged in a fire.
The Leeds-based engineer enlisted the help of installers from across the country. According to a statement, the group volunteered to participate in installing the new low-temperature, wet heating system, completely free of charge.
The success of the project was due to the collaboration of a number of generous installers and manufacturers, the statement said. Participating installers included Russel Adey, James Bell-Taylor, Dan Tempest, Mark Tiff, Gavin Plumbey, Robbie Hawkins, Mason Harris, Arran Woodford, Allen Hart, Brian Parkinson, Pete Matthews, James Scoltock, Lee Craven, Mark Charlton, Luke Thomson, Liam Crossley and Stuart Hull.
Grant said: "I'm really grateful we could pull this talented group of installers and generous manufacturers together to give this home a new top-of-the-range heating system. The kindness and generosity in our industry never fails to amaze me and I'm delighted that so many local people, and companies, were able to get involved.
"In such a devasting set of circumstances, I'm glad we've been able to get him back up and running in quickly."
In addition to the volunteering installers, a number of manufacturers also donated products to the installation. Product donations were provided by: Stelrad, Atag, Lawton Tubes, IMI Hydronic, Adey, Fernox, EPH, Multi panel and Darren Harris
Sarah Baker, Stelrad's marketing communications manager, added: "As soon as we heard about the circumstances of the project, Stelrad was keen to get involved to help the local man to rebuild his life. We donated brand-new, state-of-the-art radiators which will help to keep the house warm for many years to come.
"It's been great working with a fantastic group of installers and brands who've really come together to install an excellent new system and we hope this gives the homeowner some comfort as he recovers from the incident."