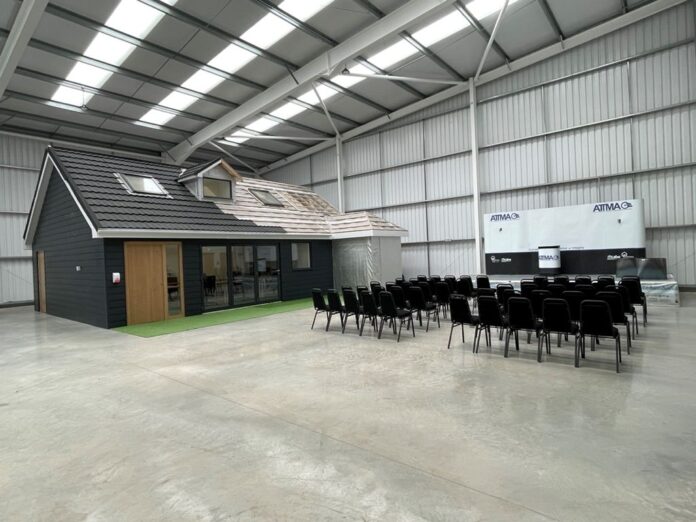 GTEC has a new location for installers in the South-East looking to train in its renewables courses.
Hosted at The Building Performance Hub in High Wycombe, qualifications on offer include air source heat pumps, water regulations, solar photovoltaics and electric vehicle charge point installation.
Funded by the Building Compliance Testing Association (BCTA), The Building Performance Hub boasts a specially built 'house', where installers can practice their skills in a more realistic environment.
Barry Cope, group director for the BCTA, said: "Far too much training takes place in hotels and in the meeting rooms of companies. The Building Performance Hub changes that, offering a state of the art facility that can be adapted for all training courses, using real, life-size models and not death by PowerPoint. This makes it the perfect location for the building services that compliment buildings built with energy conservation in mind.
"GTEC's experience in the field of renewables training is unrivalled and we are delighted to play host to their courses."
Griff Thomas, MD for GTEC, added: "The Building Performance Hub is leading the way in helping those working in the construction industry design and build energy efficient buildings that meet the challenges of Net Zero. GTEC's range of renewable courses complement its existing delivery, creating an ideal setting for trainees interested in getting involved in the low carbon revolution.
"With the South East the most densely populated part of the UK, we are pleased that we can now reach heating and plumbing engineers in this area. There is a wealth of opportunity for building services installers skilled in the latest renewable alternatives to fossil fuels; what's key is that they have access to the appropriate training in convenient locations."
The first courses will be running from the 22nd August, starting with WRAS Water Regulations and the Air Source Heat Pump Installer course.