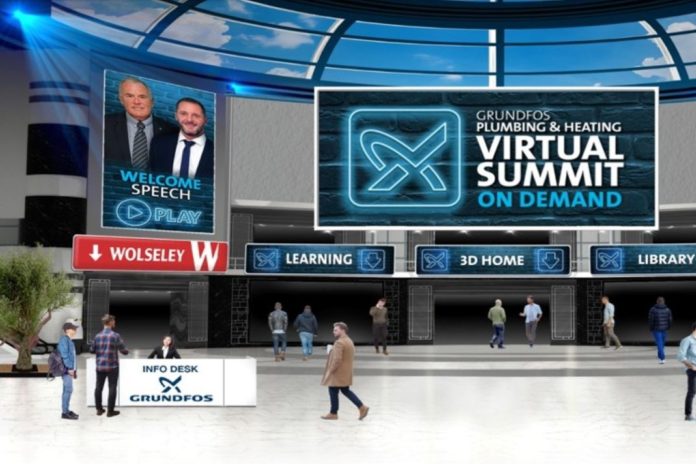 The hugely successful Grundfos Plumbing and Heating Virtual Summit is available on demand up to 14th November.
Register now or use your login from the live event to access the platform at your own convenience, using the link below.
The summit, designed to be both entertaining and informative, included a prize draw for attending and special price promotions, attracting hundreds on engineers on the day.
In the Library you will find the recorded webinars from the day – covering topics such as hydronic balancing, whole house boosting and wastewater removal. Also located in the Library are videos and downloadable literature. The Learning zone contains a variety of bite size training modules from the Grundfos Ecademy.
You will also be able to visit the Grundfos 3D Home, taking a virtual 360o walk about through the various rooms, discovering on the way, more about the array of Grundfos solutions that are available for multiple domestic applications.
Register here to secure access and view the content at your leisure.