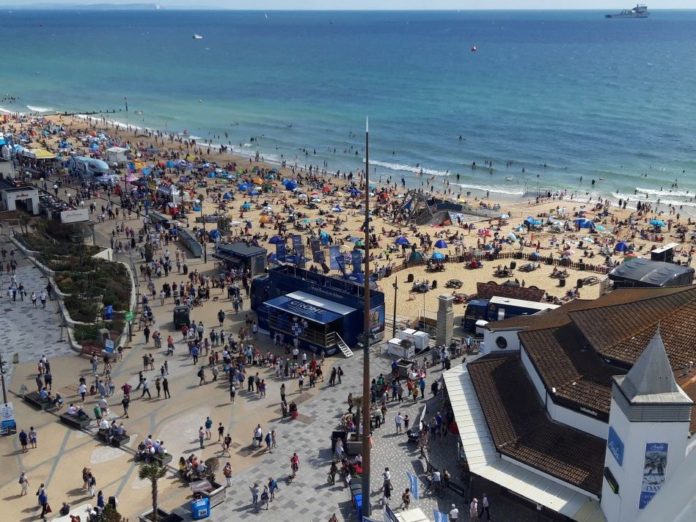 The GROHE XXL Experience Truck called at Bournemouth Air Festival for the first time last month as part of its 2019 UK Truck Tour.
It used the beach-front event to promote its brand messages to an audience of more than 800,000 visitors.
GROHE ambassadors provided passers-by with samples of filtered sparkling and still water straight from its Blue Watersystem taps in biodegradable cups. The GROHE team led daily beach cleans that were a resounding success, it said, collecting a "significant amount" of recyclable plastic across the four-day event.
"By bringing the XXL Truck experience to Bournemouth, we have been able to demonstrate how GROHE is 'shaping the future of water'," said Chris Penney, training manager at GROHE UK. "Sustainability plays a big part in our mission and we saw Bournemouth Air Festival as a great opportunity to manifest this ethos in a tangible way."