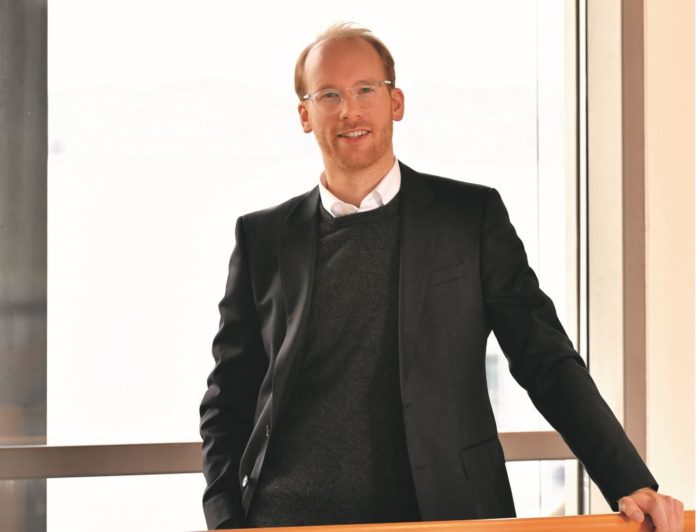 Germany-based Viessmann Group is to invest EUR1bn over the next three years to extend its heat pump and green climate solutions portfolio, it has announced, in part to help strengthen Europe's geopolitical energy independence.
Despite negative effects from the pandemic and challenged global supply chains, the total revenue of the Viessmann family business reached a new record high of EUR 3.4bn in 2021, up from EUR 2.8bn the prior year. Growth was driven predominantly by an increasing demand for premium heat pumps, it said, sales of which jumped 41%.
Max Viessmann, pictured, CEO of Viessmann Group, said: "Unprecedented geopolitical developments need unprecedented decisions. We all need more speed and pragmatism in order to fight climate change and to re-think energy generation and use for tomorrow, in order to strengthen Europe's geopolitical independence. Consequently, we are now accelerating our growth with dedicated investments in heat pumps and green climate solutions. At Viessmann, all 13,000 family members are relentlessly committed to co-creating living spaces for generations to come."
Responding to war in Ukraine, an update said that despite negative effects on its Eastern European business, the global Viessmann family had demonstrated "sustained and strong solidarity". Within just a few weeks, the company organised transportation, accommodation, medicine, material donations and new jobs in Viessmann facilities for Ukrainian people seeking refuge in Poland, Romania, Hungary, Slovakia and Germany, it explained.