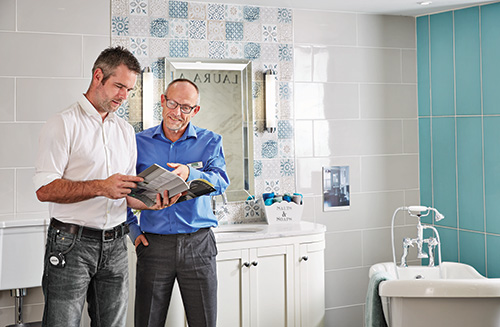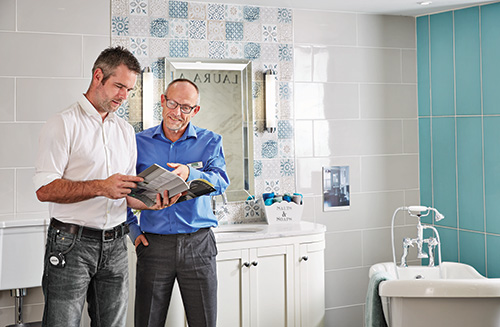 Following extensive customer research, Graham Plumbers' Merchant is updating its bathroom showroom experience, with a greater emphasis on design trends and inspiring visitors.
A valuable resource for bathroom installers, the showrooms aim to help them win new business, by providing their customers with advice and 3D designs.
Recent showroom upgrades have been focused on creating lighter and more inviting open spaces for customers. Room sets are elegantly displayed and are centred on the brands and trends that customers want to see. Each room set is accessorised to inspire and enable visitors to envisage a completed bathroom scene. Emphasis has been placed on the user-friendly nature of the room sets, with options displayed for customers to touch, interact with and test.
Graham's showroom consultants are on hand to discuss budget and ideas before showing customers around the showroom, sharing their knowledge on the products available and advising the customer on design combinations and delivery times.
A 3D CAD drawing service is also available and customers can watch via a secondary screen, as their consultant plans their dream bathroom in a matter of minutes.
Derek Charge, southern regional showroom manager, said: "By refurbishing our bathroom showrooms we hope to show the customer exactly what they want to see from a broad range of bathroom brands. A lot of thought has gone into the layouts of our new showrooms and we hope that customers will feel the same."