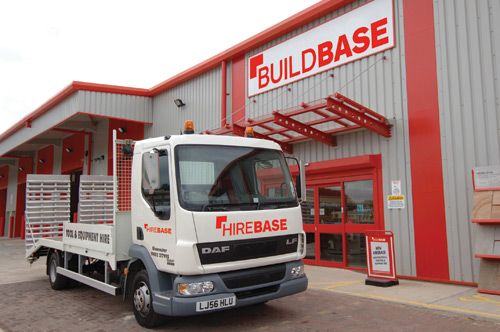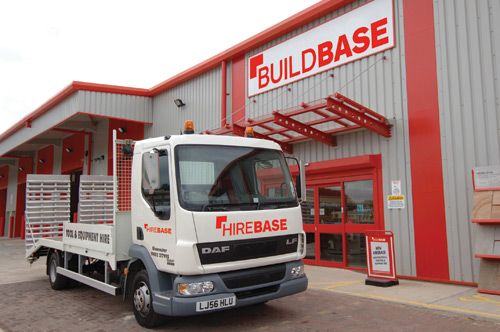 Grafton Merchanting GB (GMGB) has invested £1.2 million in vulnerable road user and cyclist safety as part of its commitment to the Construction Logistics and Cyclist Safety (CLOCS) certification.
GMGB was the first builder's merchant to receive the CLOCS accreditation earlier this year. It has since launched cyclist safety initiatives and processes throughout GMGB businesses including Buildbase, Plumbase, Plumbase Industrial, Electricbase and Hirebase.
The builder's and plumber's merchants group has in excess of 750 fleet vehicles that require the necessary safety equipment to gain the CLOCS certification. This involves having full industry standard requirements for safety equipment on HGVs and fleet vehicles. A plethora of additional equipment has also been added to the vehicles to mitigate potential issues with vulnerable road users and cyclists, including fitting both camera monitoring systems, such as rear-view cameras and reverse sensor systems. Daily driver checks are also being carried out to ensure the safety equipment remains in full working order and there is a reporting system in place for maintenance issues.
CLOCS sets a standard that is above the minimum legal requirement for construction companies' management of work-related road risk in order to reduce the percentage of cyclist fatalities involving HGVs on UK roads.
GMGB's cycle safety activity is over and above that required as part of its membership of FORS (Fleet Operator Recognition Scheme), which automatically qualifies the merchant for CLOCS.
Ensuring road and cyclist safety is critical to GMGB businesses such as Plumbase Industrial, particularly due to the large volume of work undertaken in busy cities like London.
John Rees, managing director at Plumbase Industrial, said: "We're pleased to be able to demonstrate our commitment to increasing road safety in the UK. CLOCS is a significantly important way for construction companies to build on awareness of vulnerable road users and cyclists.
"Additional safety equipment is without a doubt beneficial to road safety but driver awareness training is equally important too. As part of the certification we're rolling out driver CPC training across the businesses to increase driver awareness of cyclists and vulnerable road users while driving HGVs and fleet vehicles."
The announcement comes after recent protests caused havoc in London following the seventh cyclist fatality involving a HGV this year.