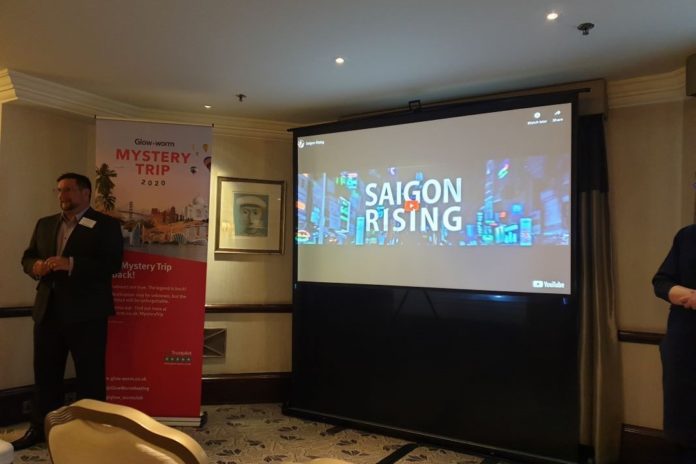 Glow-worm has revealed the destination of its renewed 2020 mystery trip as Ho Chi Minh City, Vietnam.
The company has put 80 pairs of tickets up for grabs, allowing installers to secure a space on the plane for themselves and their plus-ones.
Entry will be based on hitting a personalised target of Glow-worm installations via Club Energy.
Guests on the all-expenses paid trip will be treated to a stay at the five-star hotel, Caravelle Saigon. Outside of the hotel, attendees will spend their days enjoying activities including a cooking class with Vietnamese Australian chef Luke Nguyen and a tour of the lush Mekong Delta region.
Spencer Clark, commercial director at Glow-worm said: "We're delighted to reveal that the mystery location is Vietnam. This trip will truly be the adventure of a lifetime for our installers and their partners, and the itinerary we have planned is an unmissable taste of the magic of Ho Chi Minh City. There is still plenty of time to secure a place on the plane – for those looking to find out more, our team are on the Glow-worm Mystery Tour around 75 different merchants until October and can provide more details and a target."
During a launch event for the mystery tour in London this week, Glow-worm also revealed it has revamped its Easicom boiler with a new range exclusively for independent merchants. Starting at £499 with a five-year guarantee, the updated range includes combi, system and regular models.