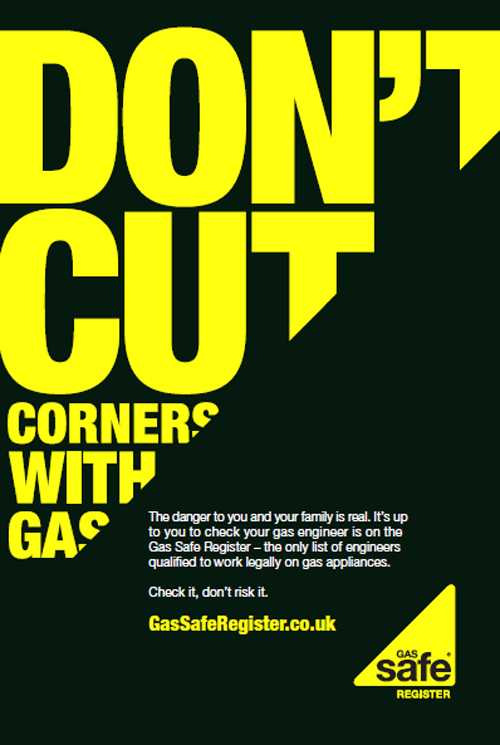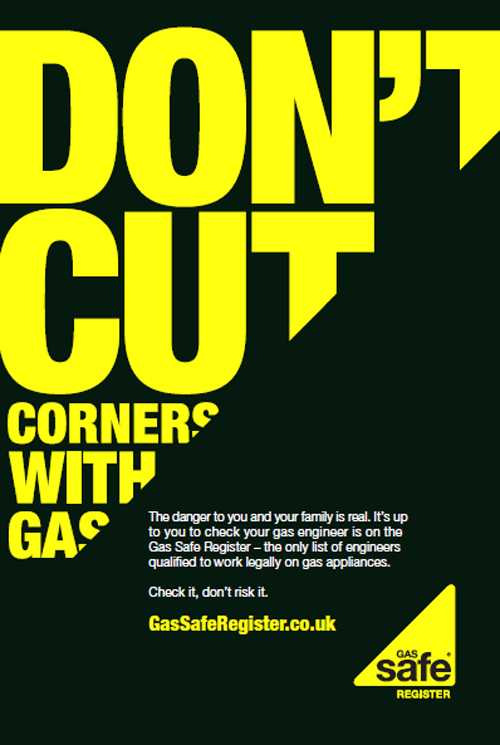 Gas Safe Register has launched a new brand awareness campaign to remind people not to 'cut corners' when it comes to gas safety and only use a legally qualified engineer by checking that they're on the Gas Safe Register.
The campaign is now live across Gas Safe Register's various media channels.
As part of the 'Don't Cut Corners with Gas' campaign, the intended target audience of household decision makers will see and hear that it is their responsibility to ensure that their gas appliances are working safely and efficiently by only using an engineer who is on the Gas Safe Register.
Jonathan Samuel, chief executive, said: "With so many things to juggle in this day and age it's understandable that some people may look for quick and easy solutions, but when it comes to gas safety our message is clear – you cannot cut corners.
"Our new campaign highlights Gas Safe Register as the trusted source to find a qualified and legal engineer to work on gas appliances to make sure they're working safely and efficiently."
The campaign theme was trialled at various focus sessions, capturing both qualitative and quantitative research to determine the most striking and memorable campaign messaging for the intended audience.