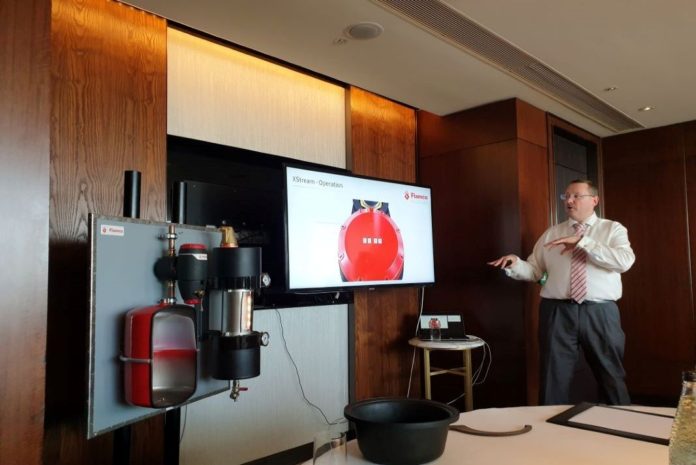 Flamco unveiled its Flexcon Premium range of expansion vessels during a launch event at London's Shard building this week.
The new range, in a variety of sizes, benefits from a new plastic membrane offering raw materials and energy savings, with a 15-year guarantee.
Flamco has developed the membrane for expansion vessels of 2 to 80 litres. It has replaced the vessels' rubber membrane with a plastic membrane made of thermoplastic polyolefin (TPO) without losing flexibility and permeability properties.
TPO can also be burned or recycled more efficiently into other products of the same quality.
The new membrane is much lighter, because it requires up to 50% less material. This saves raw materials, energy and fuel for transport and results in a large reduction of CO2 emissions, a statement said, while packaging has also been reduced. "With this holistic approach, Flamco has taken a big step towards an even smaller ecological footprint," it added.
Also during the event, Flamco technical director Rob Clemson, pictured, provided an update on the XStream series of air and dirt separators, launched at the ISH exhibition earlier this year. Sold with a 15-year guarantee, they have integrated insulation and can be rotated for either horizontal or vertical fitting.