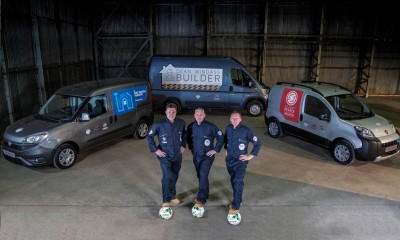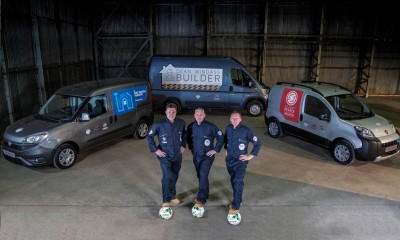 Fiat Professional, official partner of The Football League, has launched the Fiat Professional Tradesman Trials, a nation-wide search to find a current tradesman who has the talent to make it as a professional footballer in The Football League.
The move from the trades to professional football is a well-trodden path. There is a long list of past and present players starting out as tradesmen including current Southampton striker and ex-Burnley and Queens Park Rangers striker, Charlie Austin who was a builder and former Wigan midfielder, Jimmy Bullard who worked for his father's painting and decorating company before he hit the big time.
Tradesmen who think they've got what it takes to win the one month trial at a Football League club have until June 12 to showcase their skills by submitting videos of their footballing talent to www.tradesmantrials.co.uk.
The best entries will then be invited to attend an exclusive Tradesman Trials day, in association with The Football League that will take place by the end of June, where they will be put through their paces in front of a selection of scouts and Fiat Professional's football ambassadors. The winner will then select his preferred club from those signed up to the campaign and receive a £2,000 prize.