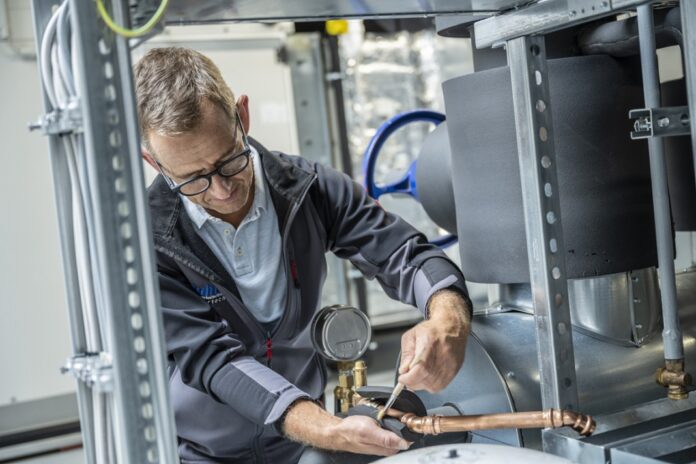 TG Lynes has reported sales of Armacell pipe insultation double in the last 12 months as people look for simple ways to lower both domestic and commercial heating bills.
Pipe insulation can help lower energy consumption by reducing the amount of heat lost as hot water travels around the property before it reaches radiators or taps, a statement has said.
Eray Guleryuz, commercial team lead at TG Lynes, said: "We have certainly seen a significant increase in sales of Armacell products and the brand's ArmaFlex range over the last year.
"People are more aware than ever of the measures that can be taken to reduce energy bills. Some estimates suggest that up to 25% of all heat produced escapes through the pipes before it reaches the final destination.
"The Armacell products are industry-leading and can be installed with self-sealing technology. Our customers, including heating engineers, are recommending the products to their clients more often and that is driving the demand we are seeing.
"That can be for domestic properties and blocks of flats, but also large commercial buildings, offices, industrial premises and leisure facilities."
Eray said the growth in sales of Armacell foam products could also be partly attributed to an increase in the number of properties switching to ground source heat pumps.
Eray added: "Heat pumps work at lower temperatures than a traditional heating system, therefore good insulation is key to getting the most out of the system.
"Without good all-round insulation, including loft insulation, wall insulation and double glazing, some people will find heat pumps do not produce enough energy to keep the building a comfortable temperature.
"With a third of Britons reported to be considering a switch to heat pumps, we expect to see sales of Armacell foam and other insulation products continue to rise."
Jamie Bomber, national sales manager at Armacell, said: "Increasing energy efficiency, thus reducing costs, has become one of the main drivers in the specification of our products for the built environment, both in the domestic and commercial HVAC building sectors.
"Whether the heating and cooling sources are heat pumps or conventional equipment, system performance, system longevity and the working and living environments are significantly enhanced with the inclusion of ArmaFlex insulation materials fitted to pipe-work, ductwork and within the building fabric."