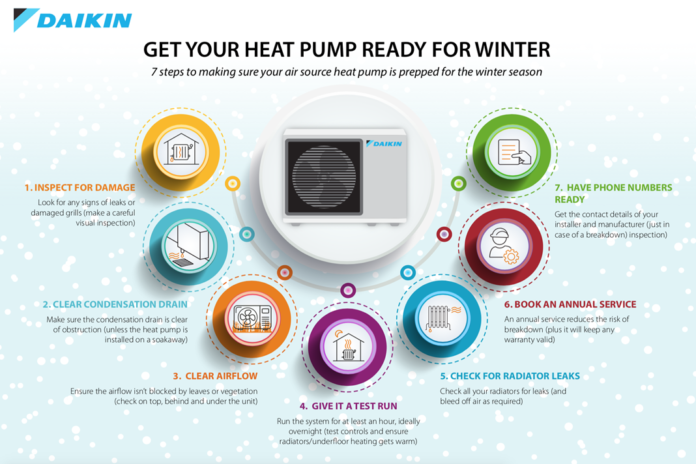 Daikin has launched a campaign to help heat pump owners prepare for the cold period ahead.
With the cost of living crisis continuing to drive bills higher, Daikin's practical guide to preparing heat pumps for winter, will help ensure that homeowners enjoy trouble free, efficient heating this winter.
The campaign urges consumers to prep their heat pumps as soon as possible to avoid any problems, faults, and unnecessary maintenance costs in the peak of the winter months.
Hamid Salimi, product manager residential at Daikin, said: "Air source heat pumps are becoming an increasingly popular option amongst homeowners to help heat their properties.
"With more people opting for renewable heating systems to help improve the efficiency of homes, there are a few questions regarding looking after heat pumps in the winter, especially air source heat pumps.
"In our guide, we've listed out some simple steps for homeowners to look after their heat pump in the winter, so they can be confident knowing their heating system is working at maximum efficiency during the cold weather.
"We're also encouraging heat pump installers to help advise their customers on what they need to know and do, to look after their units."