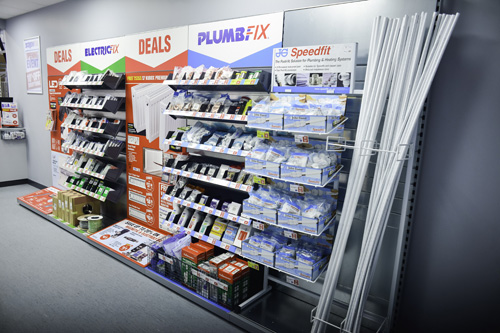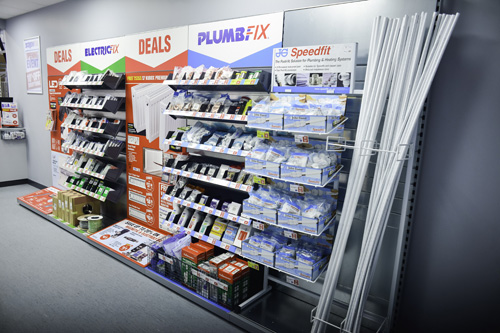 With Plumbfix's umbrella organisation, Screwfix's recent announcement of the potential opening of a further 200 UK stores, bringing the total to 600, the multi-channel retailer continues to focus on delivering convenience for busy tradesmen through its expanding network.
Screwfix also reports how the trade is increasingly adopting the use of mobile technology to keep stocked-up and meet business demand. Its Click & Collect service, which allows goods to be ordered over the phone or online and collected from store just five minutes later, has hit a milestone of more than six million orders since launching in 2011 and Screwfix.com receives two million unique visits every week.
Andrew Livingston, CEO of Screwfix, says: "Time is money for our customers and they constantly tell us how crucial it is that they can get the products they need, when they need them, so the continued expansion of our store network including more Plumbfix trade counters, which are exclusively for qualified plumbers and heating engineers, is designed to do just that. 90% of the UK population is within 20 minutes of a Screwfix store and we plan to open a further 200 stores so even more tradesmen and women can pick-up what they need as quickly as possible.
"As tradesmen are busier than ever, we've seen how services such as Click & Collect and Sunday deliveries are going from strength-to-strength, minimising time off the job; something which tradesmen say is essential in keeping pace with demand and growing their businesses. What's more, 70% of all our Click & Collect orders are from mobiles, as tradesmen use their phones to save valuable minutes every day."
Screwfix's convenient service is supported by an award winning 24 hour contact centre and next day deliveries seven days a week. Last year, it also launched a dedicated website in Ireland to make shopping even easier for our Irish traders by offering convenience and local prices.