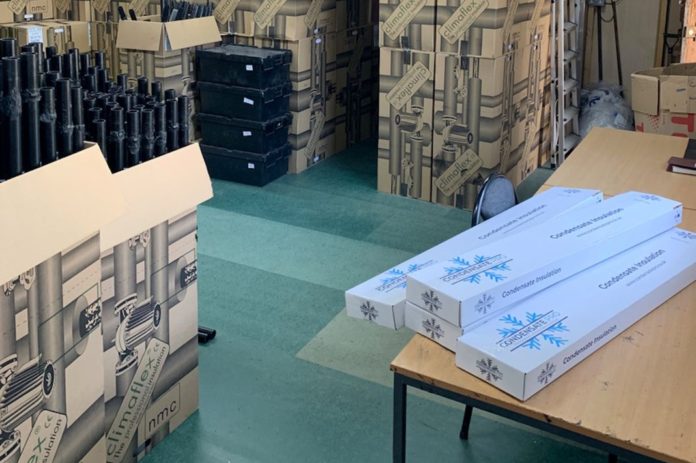 The supplier of Condensate Pro, designed to protect condensate pipes freezing in low temperatures, has announced it has opened a new manufacturing facility.
A new factory located in Hathersage, Derbyshire has been fully kitted out to meet the orders for the Condensate Pro kits, which have been designed to perfectly fit specially designed UV and water-resistant lagging on to 32mm or 21.5mm overflow pipes.
Condensate Pro managing director Dave Smith said: "I am delighted that we have expanded into this new, bigger factory which gives us the potential to grow as more and more installers choose to do the right thing and insulate condensate pipe quickly and professionally.
"The new facility allows us to meet demand, make sure product goes out to the merchants in time and we can show visitors just how much design, care and attention has gone into the product."