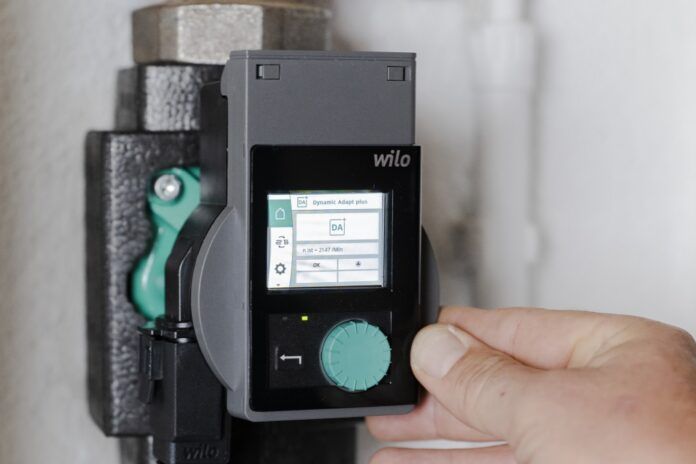 Wilo has reported that it's imperative that any method of saving water, such as retrofitting smart hot water circulator pumps, is explored and acted on by installers. This follows the news that water bills could rise by more than £150 a year, accompanied by the prediction that several regions in England will run out of water by 2030.
With bills already increasing by an unprecedented 7.5% in April to an average of £448 a year, it's vital to explore cost-conscious initiatives aimed at restricting unnecessary water usage and keeping the bills down, a statement said.
According to Wilo, a key recommendation that installers can flag to homeowners is to retrofit smart secondary hot water circulating pumps. It's believed that leaving a tap running while waiting for hot water to arrive at the outlet can take around 30 seconds on average and wastes up to six litres of water a minute.
Andy Thompson, national sales manager at Wilo, said: "It's more important than ever that we combat the challenges of rising water bills and water scarcity. We've already experienced major droughts across the country this year with reservoir levels reaching 30-year lows, so we must take action that eases the pressure on both our water systems and extortionate household water bills.
"It's essential that more acknowledge the advantages attached to smart hot water circulators and installers have a big role to play here. By creating a secondary circuit routed to the hot-water cylinder, the pump ensures that hot water is continually circulating, drastically cutting the time taken to receive the required temperature of water."
Andy added: "Legionella bacteria can thrive in any plumbing system, including domestic ones, particularly when water stagnates in the pipework. Homeowners, therefore, can simultaneously avoid bacterial build-up and save water through one simple, smart pump.
"Collectively, we can fight the challenges of water scarcity and rising bills. It's vital we take action now to guarantee that the UK's growing population will never face the prospect of being unable to fulfil their typical daily activities due to being devoid of water.
"By selecting the correct and most efficient hot water circulator pump to increase sustainable water usage, homeowners and installers can also start to ease their concerns towards the rising cost of water, saving up to 16,000 litres per home annually."