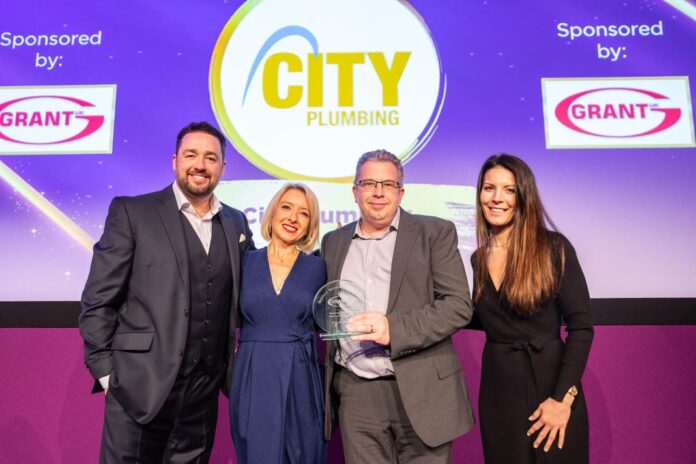 City Plumbing has been named the Heating & Plumbing Merchant of the Year at the Builders' Merchant Awards 2022.
The company was recognised for its service to customers as well as its focus on diversity, inclusion and wellbeing support for colleagues.
The plumbing, heating and electrical supplier won twice in a ceremony at the Park Plaza, Westminster Bridge, after also being presented with the Diversity & Inclusion in Merchanting Award.
Darren Redwood, operations director who collected the Heating and Plumbing award, said: "Winning these prestigious awards is a real honour for City Plumbing and I'd like to say a big thank you to the organisers and judges.
"Being named Heating and Plumbing Merchant of the Year 2022 shows that we are a business that cares about our customers and our colleagues and that we deliver for both. These awards are also a testament to the hard work put in by all colleagues right across the business and highlights that our focus on promoting renewable heating alternatives, such as heat pumps, is the right one."
Over the last year, City Plumbing has launched more than 20 new branches and four new bathroom showrooms.