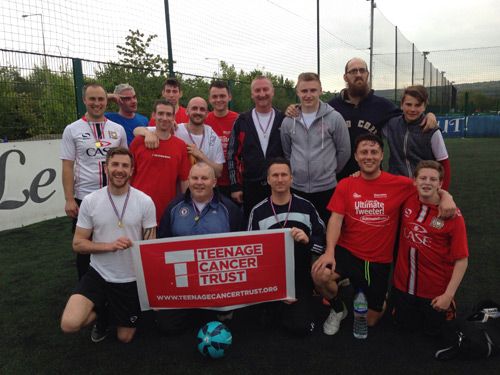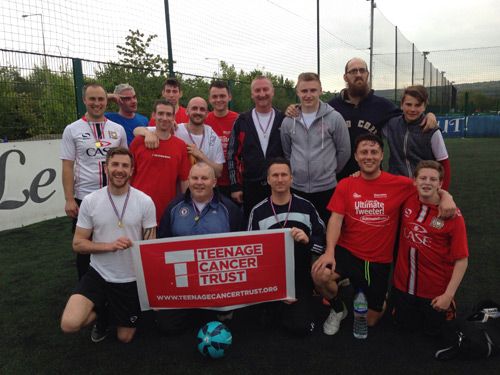 Plumbing, heating and bathroom specialist, City Plumbing Supplies (CPS), has stepped up its fundraising efforts for Teenage Cancer Trust, announcing that over £800,000 has been raised since the partnership began in 2012.
Staff, suppliers, and customers across the CPS business have continued to rise to the challenge and complete a wide scope of activities including the London Marathon, sponsored cycles, sky dives, mountain climbs, golf days, and the Tough Mudder Mud Race.
These high intensity events have been complemented by a host of fun events, including breakfast mornings, raffles, showroom open evenings, quiz nights, sponsored walks, and BBQs. Recently, the CPS team held a regional ball in Southport which raised just under £10,000.
Managing director of City Plumbing Supplies, John Frost, said: "It's a great feeling to know that we're coming together across the whole business and raising so much money for such a worthy cause. As our branch network rapidly grows this year, it's more important than ever that we can act as a single team to accomplish achievements such as this, while aiming for our target to raise £1 million before the end of 2015."
Siobhan Dunn, chief executive of Teenage Cancer Trust, said: "The enthusiasm from CPS continues to be absolutely fantastic and we have been blown away by its support. Teenage Cancer Trust relies on donations to fund its vital work and for every young person we can currently support, there's another we cannot reach. We are cheering CPS throughout its mission to now reach the £1 million target."