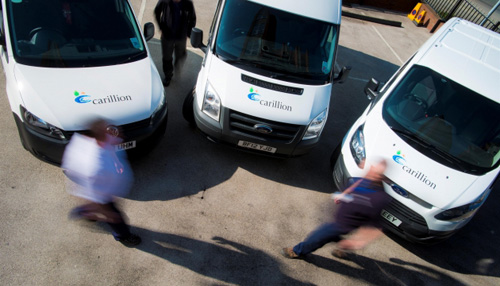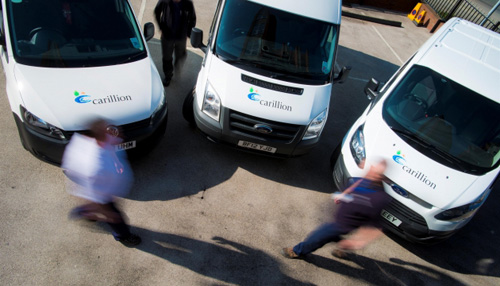 The liquidation of construction company Carillion could lead to potentially catastrophic losses for thousands of SMEs, according to the Building Engineering Services Association (BESA) and the electrotechnical and engineering services trade body ECA.
According to its latest set of accounts, Carillion was holding over £800m in retentions payments owed to sub-contractors. There is growing alarm that much of this money will be lost leaving many more firms at risk of financial collapse.
Paul Reeve, ECA director of business, said: "Carillion's move into liquidation places their huge supply chain – which includes many electrical and other specialist contractors – at risk of losing millions of pounds, which will threaten companies and jobs.
"While this is a clear and present disaster for construction and wider maintenance, the question will ultimately follow, why did Carillion appear so attractive to clients even as they moved towards collapse?"
As a result, BESA and ECA has called for the following five-point action plan:
Any SME contractors already working on Carillion projects should be allowed to continue on these projects and be paid directly.
The UK Government must actively support the Peter Aldous Bill on retentions and ensure it is allocated enough Parliamentary time to progress.
Major public-sector suppliers like Carillion should be precluded from winning any further contracts unless it can prove it pays its supply chain promptly.
Major corporate public sector suppliers like Carillion worthy of their own Government account managers, and who rely on SME supply-chains for successful delivery must be made to implement transparent supply-chain payment systems, statutory public-sector payment requirements, Project Bank Accounts and no retentions, throughout the supply chain.
Government must monitor and enforce the public sector 30-day payment supply chain model as opposed to Carillion's own 126-day payment terms, which leaves thousands of SMEs struggling for cash flow to pay staff and suppliers.
Brian Berry, chief executive of the FMB, said: "Carillion's liquidation is terrible news for all those who work for the company and it will have serious knock-on effects for the many smaller firms in its supply chain, some of which will be in serious financial danger as a result of Carillion's demise."
Brian added: "Carillion's liquidation raises serious questions for the Government, not least about its over-reliance on major contractors. The Government needs to open up public sector construction contracts to small and micro firms by breaking larger contracts down into smaller lots. That way, it can spread its risk while also reaping the benefits that come from procuring a greater proportion of its work from a broad range of small companies. Construction SMEs train two-thirds of all apprentices and are a sure-fire way of spreading economic growth more evenly throughout the UK."