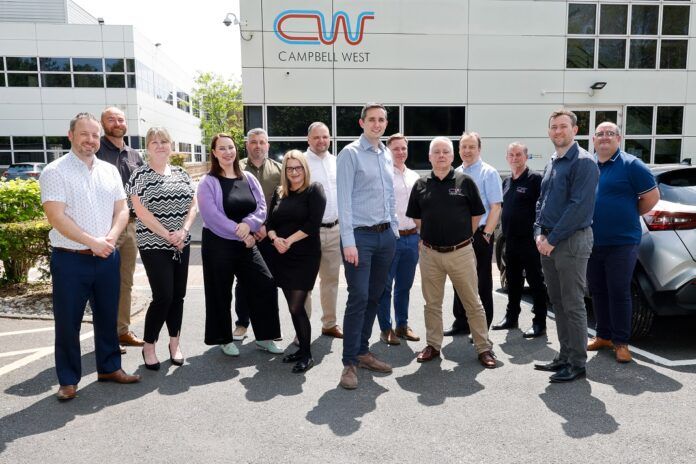 HVAC contractor Campbell West has earned ISO 9001, 14001 and 45001 certifications which demonstrate overall commitment to continuous improvement, a statement has said.
Steven Campbell, director at Campbell West, said: "We are all very proud to have secured an ISO accreditation hat-trick which underlines our commitment to outstanding professionalism in everything we do.
"We have implemented quality management, environmental management, and occupational health and safety management systems, to guarantee exceptional results for clients.
"These certifications confirm effective and robust procedures to ensure compliance, customer satisfaction, continuous improvement of our operations and an outstanding work environment for all our team."
Campbell West received the ISO certification from Alcumus ISOQAR, a UKAS-accredited body, following a robust assessment of company procedures.
Daniel West, director at Campbell West, added: "I'm delighted that we have secured ISO accreditation because it reflects the professionalism of every member of the Campbell West team.
"The company has experienced steady growth over the last six years due to the team's all-round commitment to delivering top-quality services and we have worked hard to build up a strong reputation.
"We know this will help Campbell West ensure quality, access new markets, comply with regulations, gain a competitive edge, improve processes, manage risks, and build client confidence."